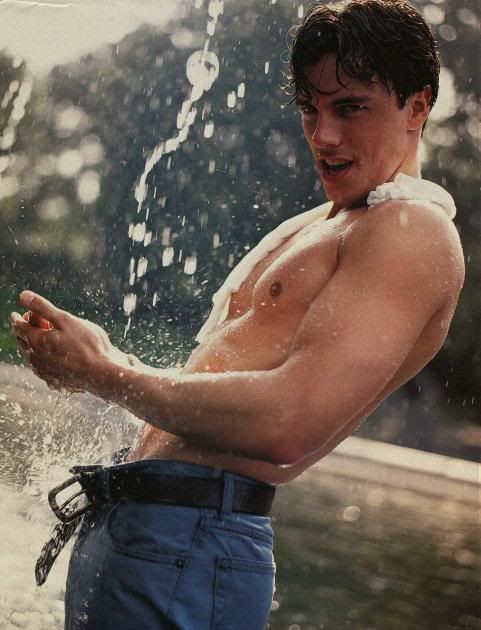 Today I celebrate the birthday of one of the real heroes out there, John Barrowman. He is a hero to me for several reasons, one of which is just being a talented man out there plying his trades, and managing to make a living. Another is for being unashamedly queer long before it was cool, and stand up for the rights of others. Third, he turns 44 today, and I can't tell you how thrilling it is to see someone handsome and sexy working on television who is not in their 20s. See, some of us older guys still got it, although I would readily admit Barrowman has more than most...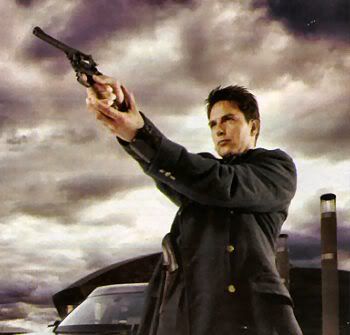 So, I thought I would remind everyone the ultimate sex machine, Captain Jack Harkness is also a talented singer! Like here, where he sings
One Night Only
from
Dreamgirls
.
To keep the party going, Barrowman went on the Jonathan Ross Show, and did a stirring version of Barry Manilow's
Copacobana
.
And, of course, there is the delectable sandwich I would love to be the cheese on, with John and my lovely Daniel Boys. What I wouldn't give to see these boys performing live, but for now, at least, I will have to settle for a DVD. Here they are singing
I Know So Well
, from the musical
Chess
. Several times during this performance, they give me chills!
And a while ago, I found a video of him singing
Man, I Feel Like A Woman
and it just made me happy!
So, Happy Birthday, John Barrowman. I've bought the book, the DVDs, the albums, now if I could only get a ticket!