Happy Birthday, Stewart Lewis!
I have to admit something. A couple of years ago, Tom Goss told me he was going to be part of the Rock The Folk Out tour, with two other singer/songwriters. He mentioned their names, but I didn't recognize the names. Because I tend to be a Type A personality, I of course had to look them up, so I had some sort of clue. Well, you'd think that would be the case, but I didn't. Anyway, I showed up at the Tin Angel in Philadelphia, and was delighted to see Tom, and also got a chance to meet the others on the tour, Jake Walden and Stewart Lewis. Well, a couple of years later, I am still a fan of all three artists, and will be going to see Tom play live in Philly this weekend.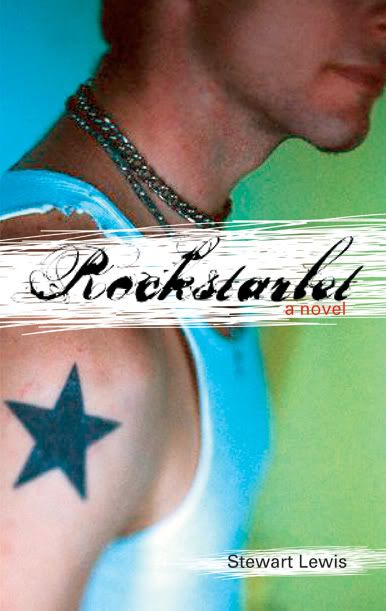 But I will have to admit something else about that first show. When Stewart took the stage and started singing, I got like the biggest crush on him. He is a good looking man, that is for sure, but he was also such an upbeat and happy personality, with a beautiful singing voice. He was also very kind after the show when I met him, and purchased all his music, as well as a novel he had written, RockStarlet. I have since read RockStarlet, loved it, and would highly recommend others picking it up and reading it themselves. In fact, you can get it
here
from Amazon.Com.
OF course, it is about the music first and foremost for me. And I do love Stewart's music. The single off the album
In Formation
was one I have always felt was the definition of charm,
Not A Love Song
. Check it out below.
I found a video from another song off that same 2008 album. Taped at a club in Denver, Colorado, this is Stewart on the piano for
This Town
. While the song is at least 3 years old, some of what it has to say is even more prescient today than it was then. I love this song, and hope you do too.
You can purchase Stewart's music on iTunes
here
for $9.90, but can get it on Amazon
here
for just $6.99, although I would advise you checking to make sure before you purchase. You can also check out his FaceBook page
here
. Most of all, if you get a chance to see him perform live, I would highly advise it, cause it didn't take long for him to steal my heart in Philadelphia that night.