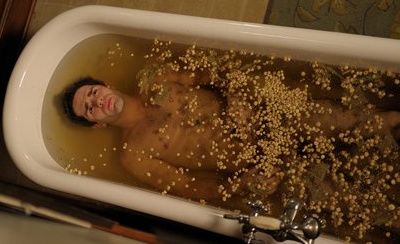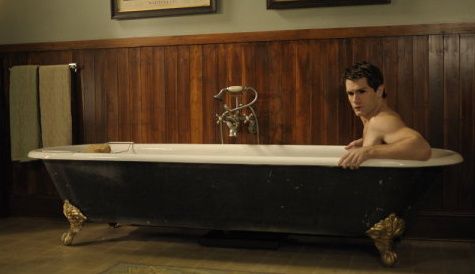 I have to admit, it took me several episodes, but I have acquired a taste for SyFy's
Being Human
. It truly helped me when the series started out in it's own direction, no longer shadowing scripts from the UK version, which I love. As the SyFy version found a path of it's own, I found myself spending less time on comparison, and more time just interested. Of course, it doesn't hurt that the vampire, Aidan, is played by the sexy Sam Witwer. But there is also handsome and funny Sam Huntington playing the werewolf, Josh, and Meaghan Rath playing the ghost, Sally.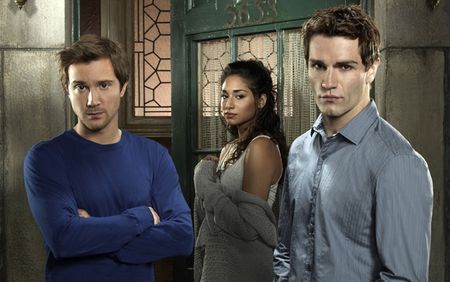 Left to Right: Sam Huntington, Meaghan Rath & Sam Witmer.
If you'd like to knew a bit more about the show, watch this clip, and let the actors tell you about the characters.
The following clip is a preview for tonight's episode,
Children Shouldn't Play With Undead Things
.
For more about the show, check out the official website
here
.