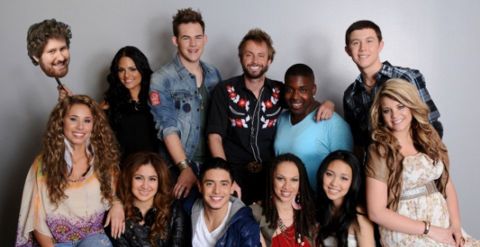 I'll be honest, I have no real idea who is going home tonight. I think it will be one of the ladies, but aside from that, it was not great. Lee Dewise is on tonight, singing his latest single. Wow, did anyone know if there were previous singles?
The Top 12 are performing live, starting with
Born To Be Wild
, and continuing through the pop catalog to Lady GaGa's
Born This Way
, with several sound and editing mishaps along the way.
Green lights and Celtic music broke the tension, but Crusty soon puts an end to that, calling three to center stage. Jacob, Lauren & Casey are out there, hearing a recap of the critiques. We discover that Jacob is safe, and back on the couch. While Lauren is feeling a little better, and should feel much more so since she is also safe. Casey has a big time to fill, and they discuss Steven Tyler's use of the term creative goop. Spent a bit too long on that one... Casey is safe. Crusty calls Haley & Paul to join him on the stage, one is safe, the other in the bottom three. Haley is in the bottom, and Paul is safe.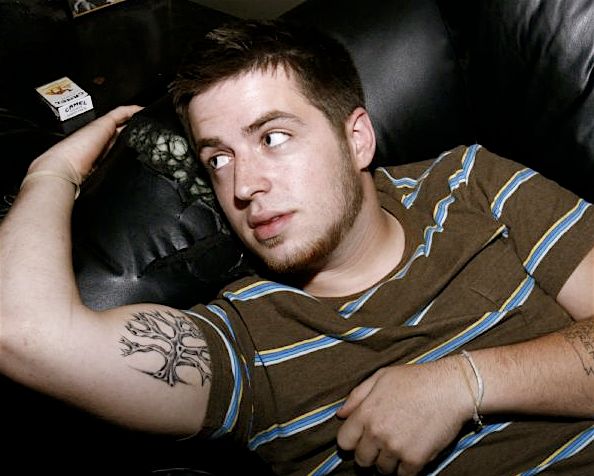 We come back from the break, and it is time for reigning American Idol, Lee DeWyze, singing the latest single,
Beautiful Like You
. I am grateful I don't need to review his work any longer, it was painful enough last year.
Another break, and we review that Haley is in the bottom 3, and Crusty calls Scotty, Pia and James to the stage with him. There was much lameness to be had in the brief interview, and we discover Scotty is safe. Pia is up next, and she is safe as well. Next up is James Durbin, and after a slight discussion with Steven Tyler, he learn he is safe. Stefano and Naima are called to the center, and Jennifer flirts a little bit, and then we were reminded that Naima was a little pitchy. One is safe, one is not. Naima is in the bottom, and Stefano is safe. Karen and Thia are up next, and they get the review recaps. We find out Thia is safe, and Karen completes the bottom 3.
After the commercial, we are listening to the Black Eyed Peas singing
Just Can't Get Enough
, the world premiere of the song. I have to admit, they sound way better than I have heard them live for some time. Fergie and company are on key, and then they do this break-down at the end that was a meandering mess. Just when I was giving them some credit...
Again, we have three of the ladies in the bottom, and we learn that Naima is safe. So Karen and Haley are in danger. We find out it is Karen who got the fewest votes, and will be singing for her life. She picks Mariah Carey's
Hero
, and does her bilingual version. It is very nice, but is it save-worthy? I don't think so. They let her plead her case for a bit, and we go to Randy to learn that they will not use the judge's save. So we say goodbye to Karen Rodriguez.