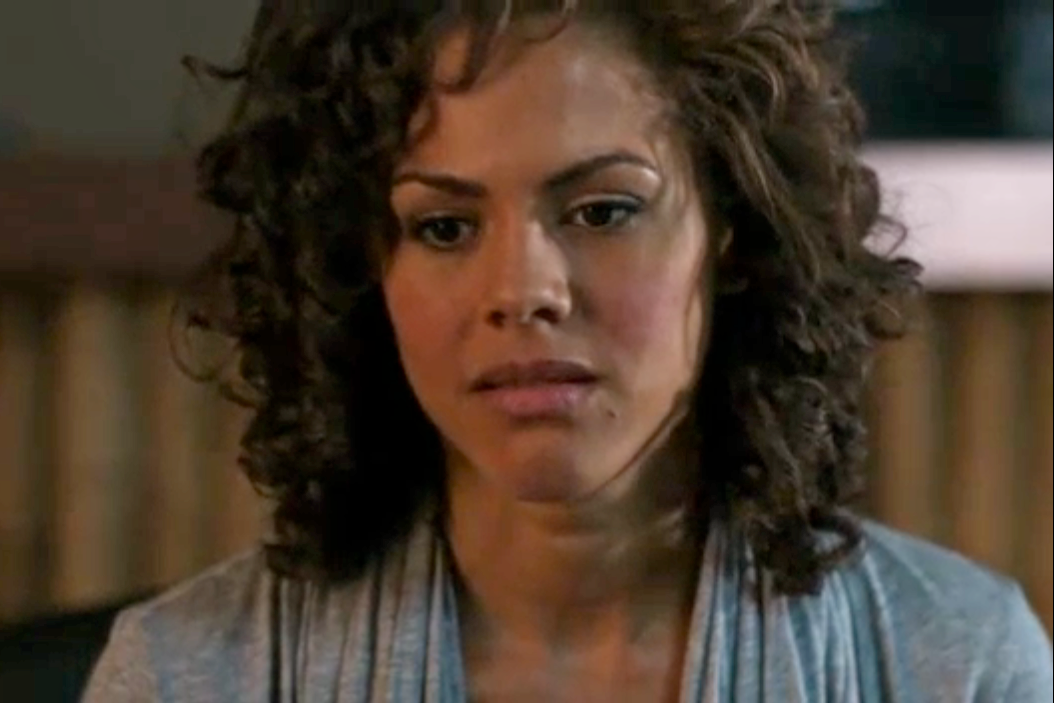 This episode features the music of Radiohead, Hot Chip, Brian Jones Massacre, R.L. Burnside, Example, Professor Green and Ed Drewett, Roy Orbison and Ladyhawke. But first, at the end of the
Adam's Family
episode, all our questions were answered. I just didn't tell you, cause I didn't want to spoil it for you! Mitchell did get the job at the hospital. George and Nina returned to pick up Adam just in the nick of time, and he happily went with them. But he decides not to stay with them, instead heading off on his own.
This episode opens with a bit of pre-story. Slated as 2 weeks previously, we see a young girl being brought in to the hospital via the ambulance, an obvious victim of a car crash. As she is wheeled in and operated on, we hear The Brian Jonestown Massacre and their mainly instrumental track,
Tempo 116.7 (Reaching for Dangerous Levels of Sobriety).
Soon we see she has not made it, and is wheeled down to the mortuary. A Coroner comes in to being an autopsy, and her eyes flash open, stunning the doctor. He screams. Quick cut to 'today' and George stumbling in to the bathroom in the middle of the night. Before he can get to the job at hand, Mitchell steps in, wanting to chat a bit. He is worried about Annie, where could she be? George, on the other hand, is worried about emptying his bladder, which is getting less likely. There is a quick cut to a young "lady" clearing her stomach on the street outside a club. Annie is walking down that street. Annie can hear the sound of Hot Chip's dance hit
Ready for the Floor
coming from the club.
George joins Mitchell downstairs, and before he can sit down, Mitchell declares that he fears Annie 'fancies' him, to which George says "finally," aloud. Mitchell is shocked he knew, and stunned when George tells him that it has been since they returned from Hell, and didn't tell him. George concludes Mitchell has the maturity of a 12-year-old when it comes to love. Cut to Annie on the street outside a club as a drunk girl yells at a bouncer before turning her attention to Annie. Talking to her, seeing her, this freaks Annie out a bit, especially since the woman is clearly dead. She is chasing Annie down the block. Cut to George telling Mitchell to tread softly, to be gentle with sweet Annie. Mitchell is worrying about how he could have sex with a ghost, when Annie appears, telling of the trouble she is having with a drunken dead girl who is shouting outside their home. She is banging on the door, shouting insults to Annie. George can smell her rotting corpse through the locked door. They are figuring out this is something different. She quiets down, and Mitchell checks the door to see if she is gone. She manages to do what many would think hard to do - scare the bejesus out of a ghost, a vampire and a werewolf. Soon she is quiet on the steps, and Annie invites her in for tea.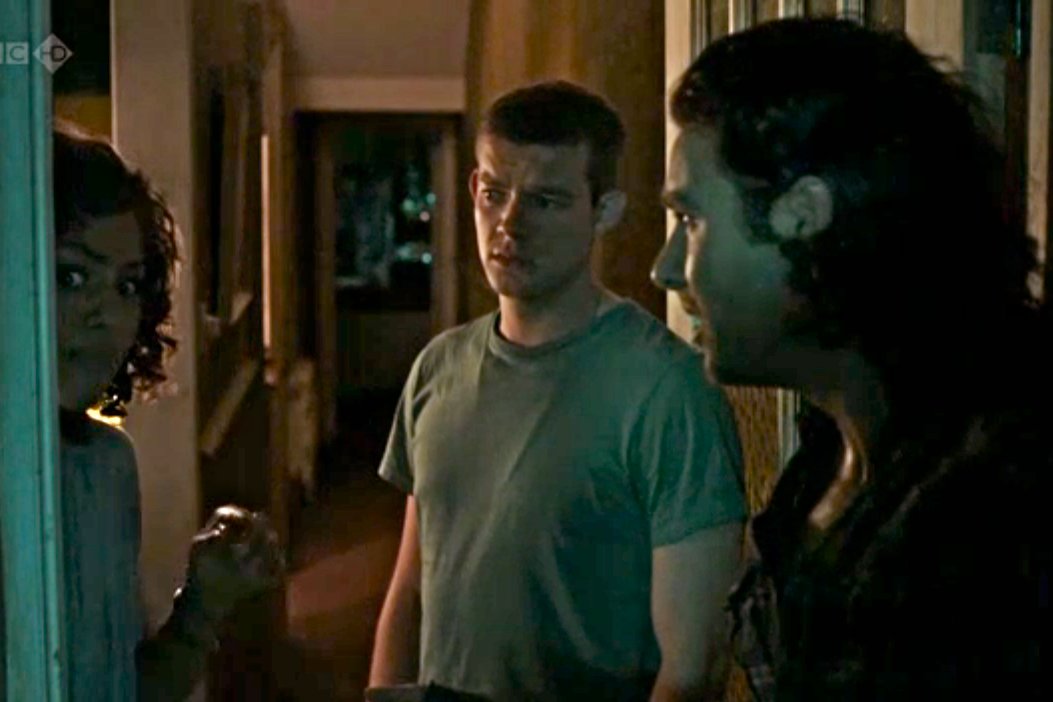 The other werewolf in the house, Nina, is awakened by the stench of their guest. Those wolfen senses never fail, it seems. The dead woman hits on Mitchell, and takes her shots at Annie and Nina. She introduces herself as "Sasha, like the Beyonce album." She explains she was in a car accident, not her fault - she wasn't talking on the phone, only texting. George, Nina and Mitchell struggle with the odor and try to figure out what to do about the situation.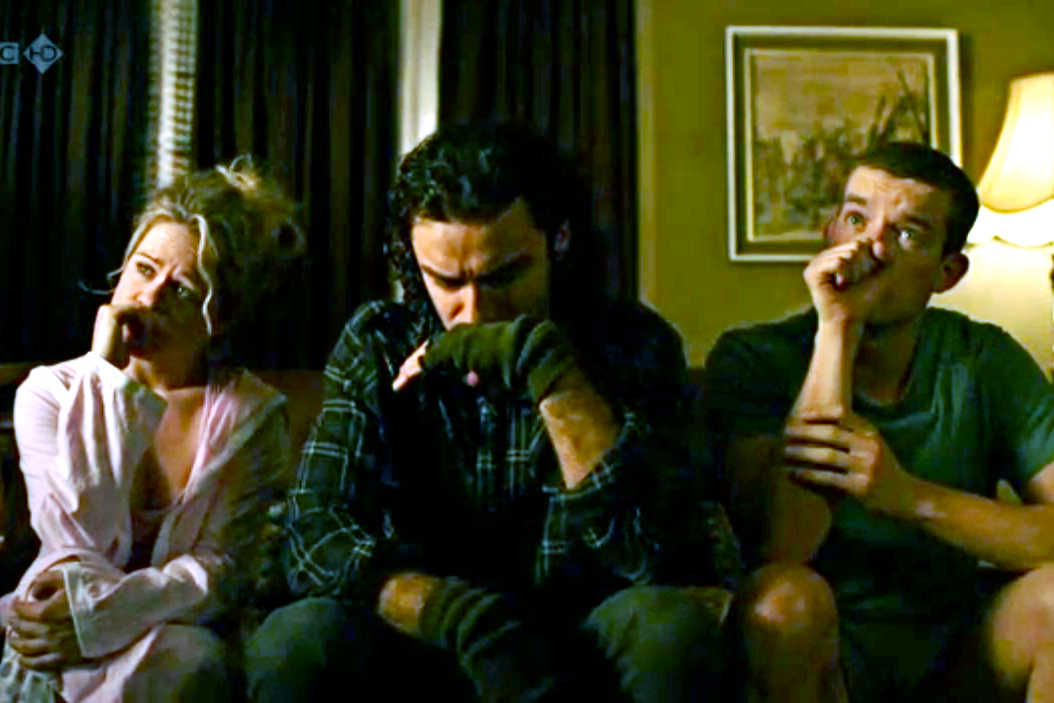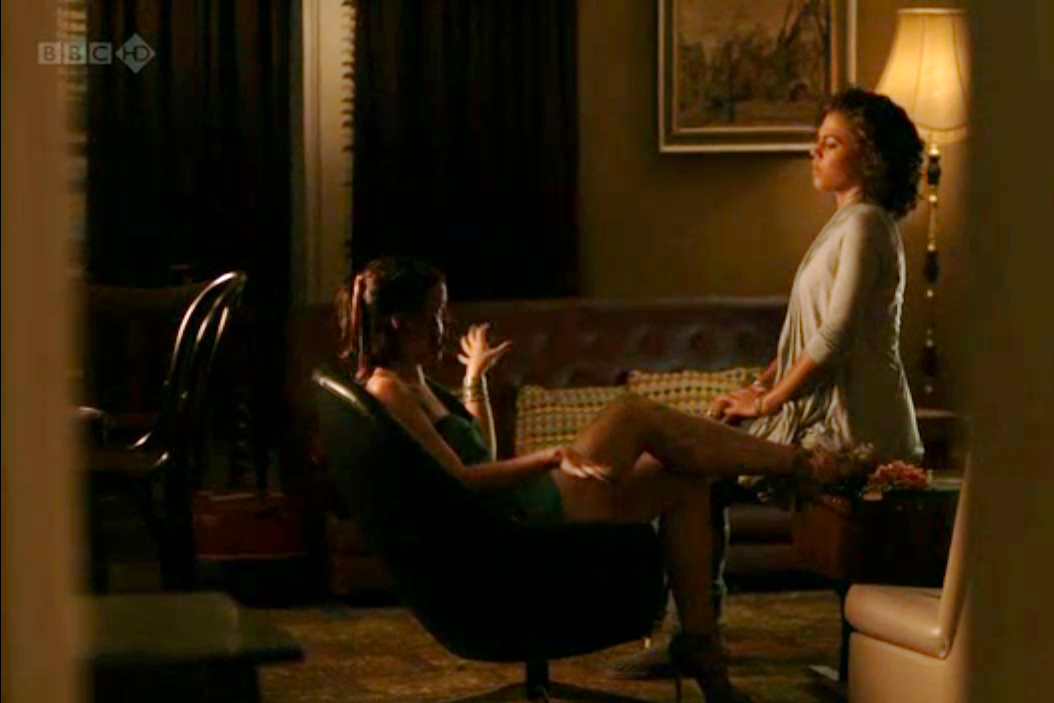 It is decided she must return to the hospital, and Mitchell and Annie, who can't be caught on videotape, are the ones for the job. George is on his way to bed, and stops to finally take a leak. As he washes his hands, he notices a pregnancy test in the trash can. It must be Nina's, right? He goes in to talk to her, and it was an intense discussion. Nina is unsure about the next step, which hurts George. Soon, he is sleeping in another room.
Meanwhile, Mitchell and Annie break into the hospital, and discover Sasha is not the only zombie. There were four, all on the night Annie returned from Hell, so they think there could be a link. They check further, and discover a tape and some files. It shows the experiments that were done, without the benefit of anesthesia. Mitchell reads that they were cremated once the experiments were concluded. Annie is upset, and returns to Sasha. Mitchell goes outside for a smoke, and there happens into Graham, another vampire, and one with a mancrush on Mitchell. It borders on stalkerish.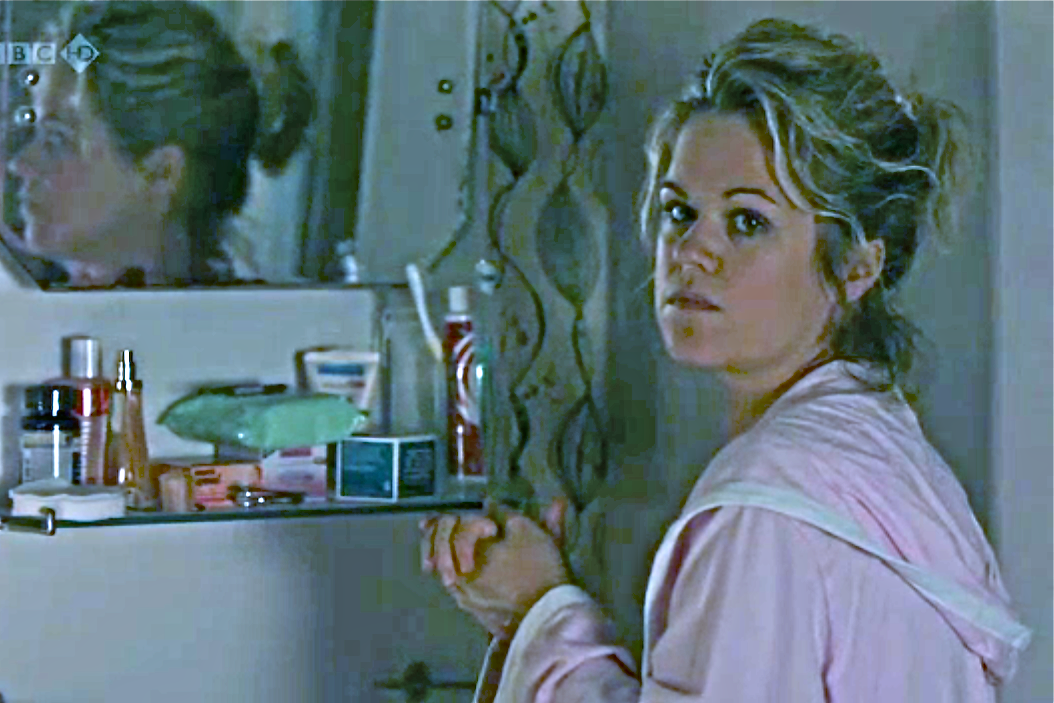 Annie chats with Sasha, trying to get her to accept the fact she is dead. George and Nina are awakened by the fragrant nature of Sasha, and they, as well as Annie, go in to Mitchell's room to discuss the situation. Annie coins the term "deadist, like racist but for dead people." Sasha overhears them, and takes off while they are still in the heat of discussion. Mitchell goes to work to get an address for Annie, and encounters Graham, who has gotten a job at the hospital, shadowing Mitchell. Cut to a cute man in his boxer-briefs, playing on the Wii. Annie and Sasha are outside, until Sasha makes her way into her home, to see her boyfriend. He is confused as to what is going on, and stabs her.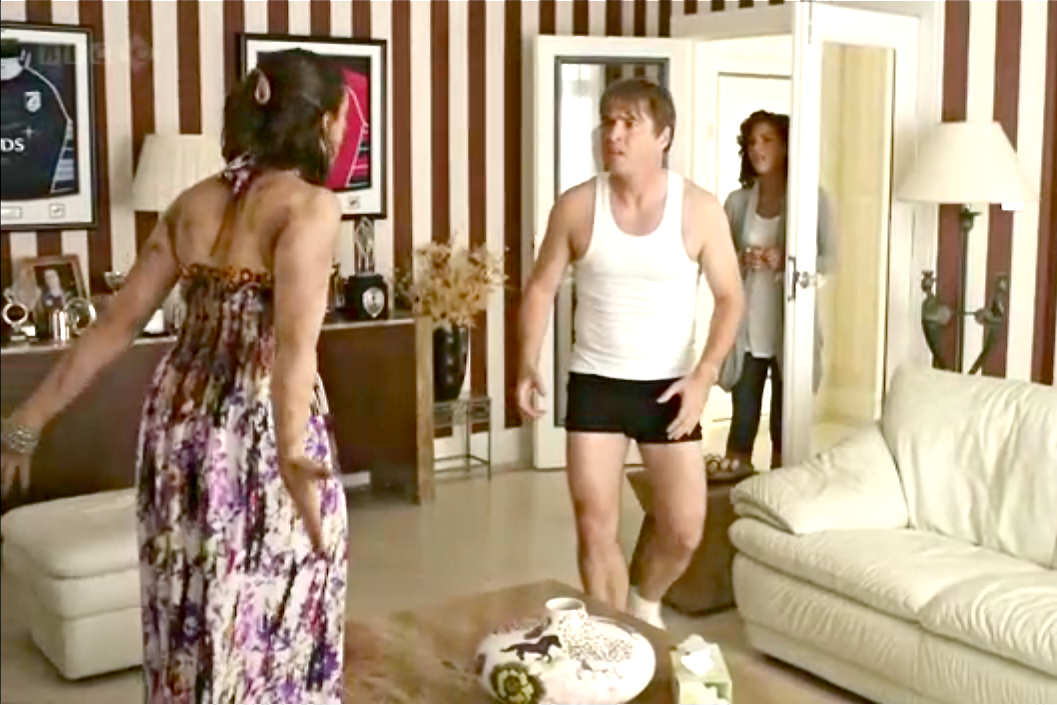 With the trophy sticking in her, Sasha finally accepts she is dead. We cut to George talking to Nina, who admits her fears of being a mother, brought on by her own mother. She is fearful of repeating a cycle of violence. A quick cut to the outside, then to Mitchell waking in the hall of the house, and we hear Professor Green featuring Ed Drewett sing a remake of the INXS hit
I Need You Tonight
.
Turns out this is 'getting ready' music for a girls night out. It seems Annie plans to help Sasha with her makeup, to cover up the decay of the zombie. Mitchell flirts with her a bit, but is interrupted by the sound of Graham from the other room. He was visiting with Annie, talking about old times with Mitchell, that never really happened. Mitchell starts to say that, when Graham threatens with talk of train, train, train, train.... Yes, the train murders. Mitchell takes him to the basement for a tour, and threatens him. Graham threatens to tell Annie, George and Nina about the massacre. But, there is nothing scarier than Mitchell's face forcing happy...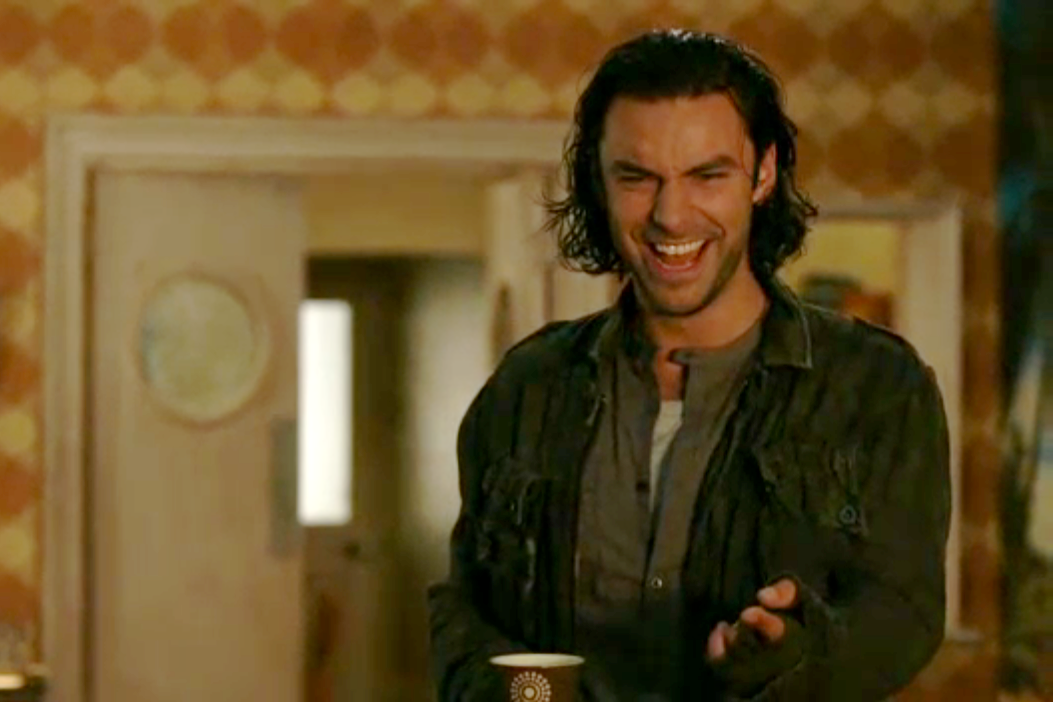 There is a quick cut to Annie helping Sasha prepare for a big night on the town, Roy Orbison's
Oh, Pretty Woman
is playing in the background. There is plenty of filler and paint to be sure, and an amazing amount of perfume.
The ladies head out, and the boys decide to stay in and get drunk. At the club, the ladies are at various stages of excited and we hear the thumping beat of Ladyhawke's
Dusk Til Dawn
, a rather clever choice, given subjects of the scene.
Mitchell is back worrying, home drinking with George. He opens up, talking about how he feels about Annie, how he cares for her, but is scared too. We cut back to the club, and Sasha is making out with a cute guy as Example's
Won't Go Quietly
thumps on the dance floor.
Sasha is having issues as the decay is invading more and more of her body. Annie & Nina must rush her home. As George and Mitchell sit around drinking, we hear the 1997 track from Radiohead,
No Surprises
.
Annie & Nina arrive with Sasha, obviously on her last legs. Annie has a tough time accepting this, and ends up in Mitchell's arms, crying.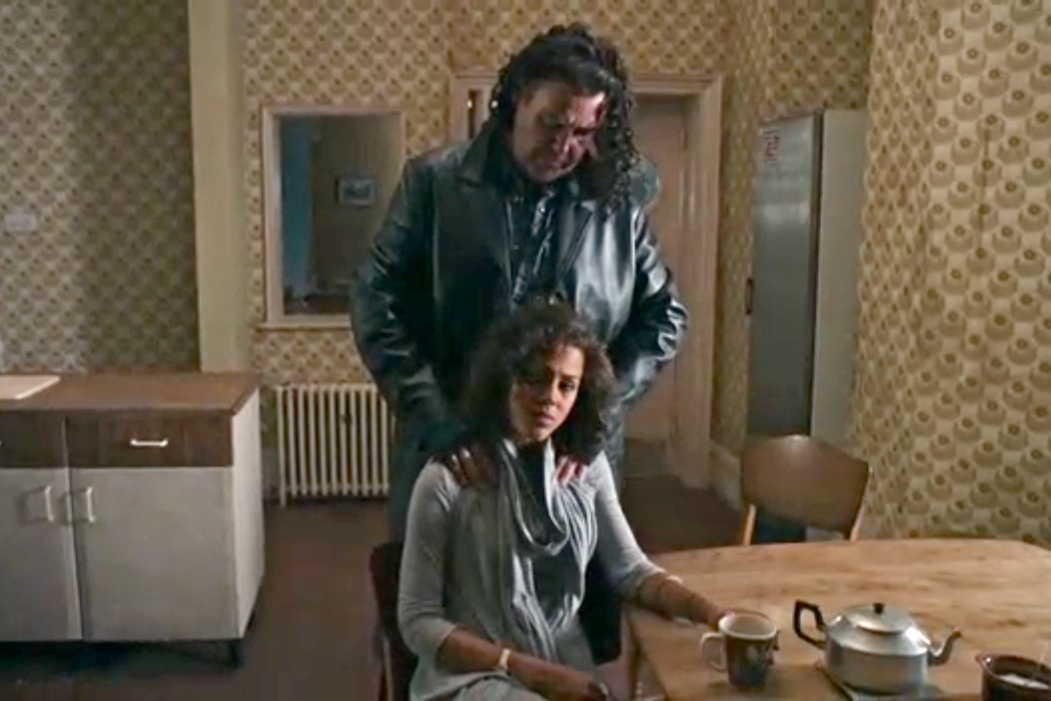 Mitchell comes in from a run to the store, to find Annie and Graham visiting. Mitchell loses his mind, and tosses him out of the house. Soon, George talks about running into Graham, who wants to make Mitchell proud. Mitchell goes to check out his locker, and finds a scrapbook filled with clippings about the Box Train Massacre. Mitchell knows what he must do, and goes to find Graham. As he does, we hear the music of R.L. Burnside and the song
It's Bad You Know
.
Will Mitchell catch up with Graham before something terrible happens? Will Mitchell be Graham's best friend forever? What will become of George and Nina's baby? How will Sasha's story end? How will Nina handle this situation that is much closer to her own than she is willing to let on? Can George look cuter than in the picture below? Will Mitchell recover from what has gone on in the last few months. Can he forgive himself so he can love Annie?
To find out the answers to those questions and more, watch BBC America Saturday night 9PM/8PM Central time. For more about the show, you can check the official website
here
.