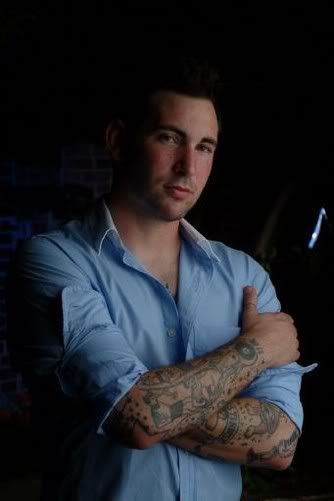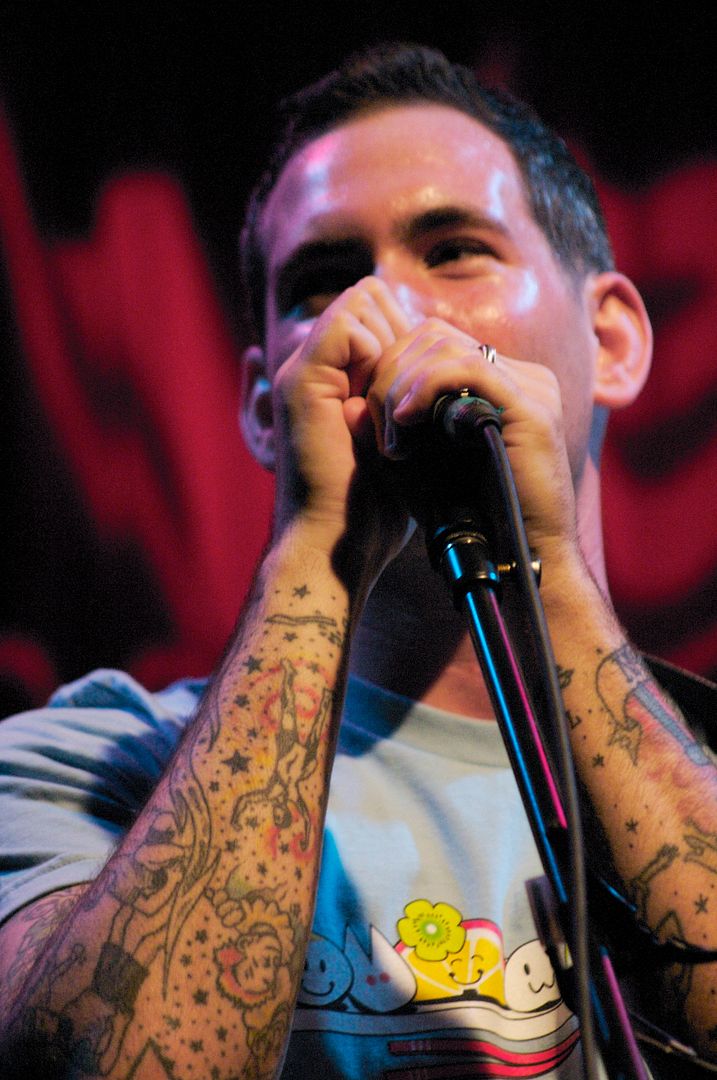 Top: Official portrait. Bottom: Favorite shot I took at an early show.
He's hot, he rocks, and damn, can that boy sing. And today, he can also celebrate his birthday. You know, funny thing about the strapping, tattooed musician, is that several years ago, I wanted to catch him playing in Philadelphia, and asked my niece, Mandy, if she wanted to go with me. To my surprise, she was already a fan, and had an early CD in her collection already.
We had just not mentioned him before, but now we try to go to every show in the area. We are often joined by my sister, Kathy, and as of late, my cousins Margie & Eileen. Here is Eric singing the amazing
There's Gotta Be Something
.
One way to offer up your best on Eric's birthday would be to place a pre-order for his soon-to-be-released album,
Supposed Unknown
. You can do that simply and easily on the web, just click
here
.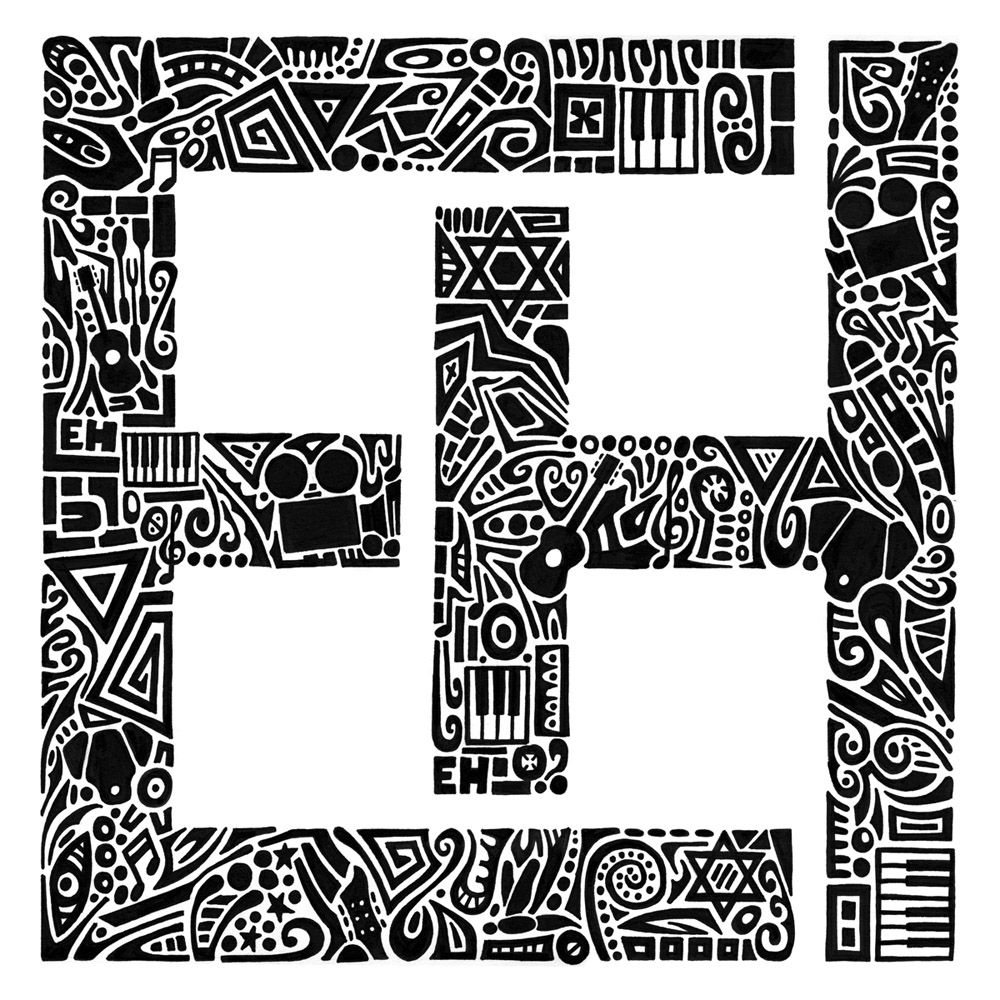 There you will find 3 options to purchase the new release, from $14.99 to get your autographed copy & a sticker, to $24.99 to get an autographed copy, a sticker, a poster and an MP3 of a song off the album when you make the purchase! There is also the option for $49.99, where you get all of the above, plus a brand-new official t-shirt. And yes, I have already ordered my copying, utilizing option 3. The only other option available would be that if you decided you were not going to partake of the opportunity offered, I am not sure I could continue being your friend. This is Eric singing the enticing
Little Boy Blue
.
Recently, I went to two different dates of the SideXSide Tour with Eric and Levi Kreis. I managed to catch the Philadelphia and Washington, DC, stops, and both were different, yet exceptional. At the Philly show, he performed some of my favorites, and I was able to tape some of them. However, he didn't sing on of my all-time favorites,
A Good, Good Cry
, he did sing a favorite from the album
Dark Horse
. This is
Holding Back The Years
.
Happy birthday, Eric. May there be many more years of you playing in my area. I am looking forward to attending your shows in a wheelchair!