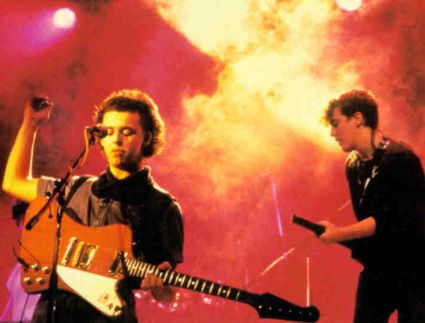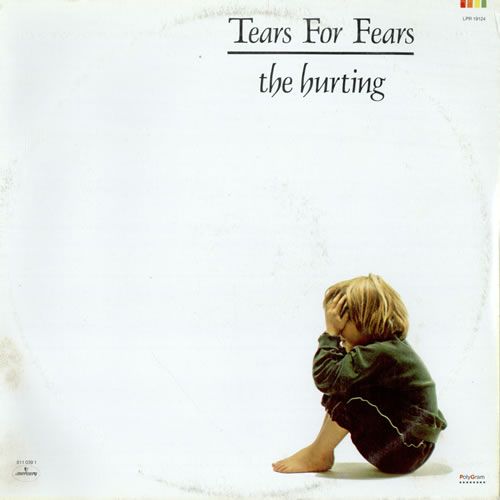 In 1981, a couple of school buddies decided to get their own band together. Roland Orzabal and Curt Smith were inspired by some of the great rock artists of the time, Brian Eno, Peter Gabriel and the Talking Heads, and embarked on a career as Tears For Fears, along with Ian Stanley and Manny Elias. By 1983, they released their first album,
The Hurting
, which is how I first discovered them. I think you could argue it was one of the best albums of the early 80s, although the sales figures compared to the follow-up,
Songs From The Big Chair
, can't compare. The first time I saw and heard the video for Change, I knew I was going to be a longtime fan. It just made my little New Wave heart a tad more joyous.
But in case anyone would think I was listening to a perky band, they need only to give a listen to
Mad World
to know differently. This was actually the first single released for the album, although I didn't find it until later. In the video, Roland and Curt are looking like moody British schoolboys, the 'modern' equivalent of the boys from the great movie
Another Country
. Jacob and Katie, my nephew and niece, just love the video, and are surprisingly fond of the band, sing they are both pre-teens. The song has gone on to be much covered, as there was the amazing version of Gary Jules, and a fine job by Adam Lambert a few Idol seasons ago. Here is the original.
One of my favorite songs from the album was the beautiful
Memories Fade
. There is a dreamy quality to it, as well as a tremendous amount of raw emotion.
Another fantastic song was called
Pale Shelter
, which was another hypnotic song, filled with imagery pulled from any psychiatrists office.
As I said before, the next album, 1985's
Songs From The Big Chair
, which just tour up the charts with song after song. From
Everybody Wants To Rule The World
to
Head Over Heals
, that record seemed unstoppable. So did the band, which proved not to be true in the long run. In 1991, the band called it a day, with Smith and Orzabal going their separate ways. But they could not stay mad forever, as they were working together again in 2000. They maintain homes on different continents, as Smith and his family live in California, while Orzabal remains in their hometown, Bath, England. Curt and Roland still tour as Tears For Fears, and are, in fact, getting ready to kick off a new tour. You can check out new dates on Curt Smith's website,
here
.