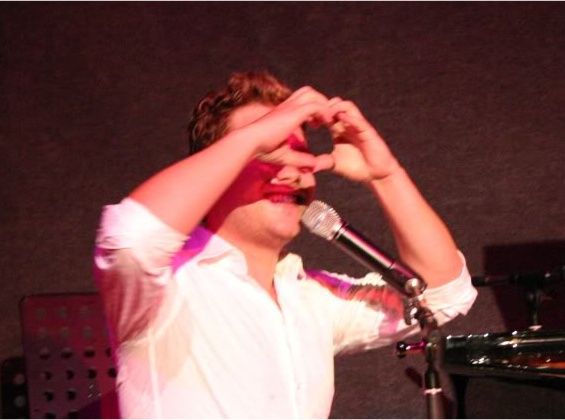 I recently came across this clip on YouTube as I was searching for songs by my favorite Canadian artist, Theo Tams. It immediately made me think how wonderful it would be to wake up on a chilly Sunday morning, and stay wrapped in a blanket and listen to his sweet voice singing a cover of
One of Us
by the amazing Joan Osborne.
I have been thinking of Theo since I purchased a ticket to see an online concert (
here
) on December 10th. After I had a memorable trip to Toronto to catch a few shows, the thought of being able to enjoy a live performance of Theo singing his first hit, Lazy Lovers, seemed like a perfect tonic to the change in the weather.
And in case you need to perk up a little bit, here is Theo putting a little bit of swing into the song
The Sweet Ones
. So nice when Theo puts a touch of growl in that beautiful voice of his.