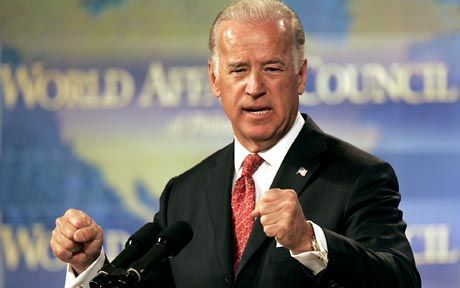 Much can be said about Vice President Joseph Biden, Jr., but not much we Delawareans haven't already heard. You see, one of the things you can say about the man is that he is still, at heart, the same man elected Senator a couple of decades ago. For his supporters, he is a breathe of fresh air of honesty and forthright talk, and to his detractors, he can be seen as a loose cannon, a man who speaks with charm, but can be unpredictable. I've had the pleasure of voting for the man on many occasions, for he has been my Senator since before I was able to vote, up until 2008, when he became the Vice President to President Barack Obama. Biden has long been known for his liberal views on social issues, including equality for all. So it is not surprising he has made his own entry for the
It Gets Better
campaign. This proud Delawarean decided it was something I wanted and needed to run.
Again, after years of the LGBT community being either ignored or being used as a punching bag, I find it simply wonderful that we can now say the President, Vice President and Secretary of State have recorded and posted personalized messages of support to the youth of the community. For me, this is significant progress, and while we might not be all the to equality, it sure beats the hell outta where we've been in prior administrations.
If you are someone, or know someone who might be feeling the effects of prejudice and bullying,
here
is the website for
The Trevor Project
. They have set up a hotline that can be reached at
(866)488-7386
. Share the number with those how you think might benefit, because the teenage years are hard enough without the additional issues discovering you are gay, lesbian, bisexual or transgender.