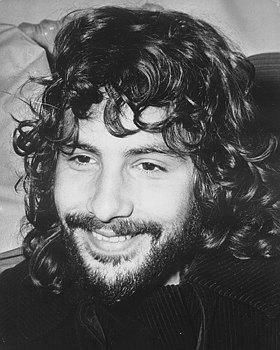 I just thought this was a perfect way to start my Sunday, and hope you like it too. It is Cat Stevens singing live. The British-born singer/songwriter had some incredibly beautiful music during his reign at the top of the charts in the 70s, before retiring from the music business in 1978. Born Steven Demetre Georgiou, he had tremendous record sales. Here are a couple of sweet, Sunday-morning songs taken from several shows. I'll start with
Morning Has Broken
, taken from a performance in 1973.
Not only was he a fine musician with a wonderful voice, he also was very pretty to look at, as you can see in the pictures above and the videos on this post. The next one up is the stunning
Where Do The Children Play?
This was taken from a performance in 1976.
For the final video of this Sunday morning, I'd like to offer up the incredible and iconic
Moon Shadow
. The song is stunning in its simplicity, yet so very beautiful. This was a performance in 1971.
After suffering with tuberculosis in 1969, Stevens was taken to the hospital. It was said he was near-death, having avoided medical care. But it was during his time recovering that he began to question his own life, his faith. He started to make significant changes in his life. One of those changes was looking at his spiritual life, which led him to eventually convert to Islam in 1977, taking the new name of Yusuf Islam. This eventually led him to his musical retirement the following year, trying to simplify his life. I hope listening to these songs have helped to simplify your day!