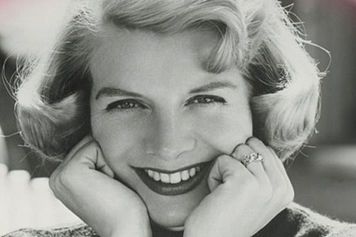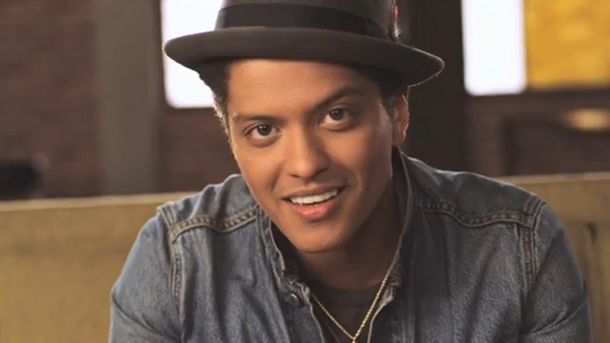 Top to Bottom: Bernstein's Wonderful Town, Rosemary Clooney, and Bruno Mars.
Once again I am recapping the latest episode of Glee, only using the videos of the original songs rather than the covers. Hope you enjoy.
This episode opens with a disheveled Kurt being escorted to Finn's locker by their respective parent, who announce they are marrying. Kurt is excited, Finn less so. They are not the only wedding on the scene, Sue is getting married. To Sue. After all, no one else could be a match for her, right?
After a discussion with Finn at the locker about the wedding plans, Kurt is intimidated once again by Karovsky, his bully/stalker. Mr. Shue sees it, and takes Kurt to the principal - Sue - who explains she can't do anything until Kurt is hurt. After explaining how this has made him feel, Kurt points out to Sue he feels her calling him 'Lady' is a form of bullying. Good for him!
Sue's mother shows up to help with the wedding. She has spent the last several years chasing Nazis around the globe. She is Sue Senior! Sue is getting a taste of her own medicine!They go over the wedding plans, and she says she will sing at the wedding.
The girls get together and Rachel explains how their boyfriends need to take on Karovsky, to protect Kurt from his bullying. In the locker room, the boys, save Finn, take him on until the Bieste interrupts. Sam grows to be a hero in the blink of an eye.
Sue's mother practices the song she plans to sing, Ohio from the musical Wonderful Town. They discuss why she abandoned her kids, to chase the Nazis around the world, leaving Sue to take care of her handi-capable sister, Jean.
While Kurt tries to teach his dad, Burt Hummel, and Finn to dance,Karvosky ventures by, and makes a limp-wrist to Kurt, which makes Burt crazy. He goes after him. They meet with Principal Sue, who tosses Karovsky out of the school.
Santana helps Finn get ready for the wedding. She wants to come clean about their having sex, and Finn says no, he won't hurt Rachel, he loves her. To start off the wedding, the kids sing
I Think I Wanna Marry You
by Bruno Mars.
During the wedding, both Burt and Carol talk about their wonderful boys, and what they mean to them even at their wedding. During the reception, Mr. Shue sings the song
Sway
. The song, written by Mexican composer and bandleader Pablo Beltrán Ruiz, was originally made famous by Dean Martin, but I love Rosemary Clooney's version.
Best man speech, and Finn makes me cry when he tells Kurt he has taught him more about being a man than anything else. They are Furt - Finn & Kurt - and he just wants to step up and help from now on. And everyone dances to the Bruno Mars song
Just The Way You Are
, including a spotlight couple, Furt.
Jean and her mother talk for Sue's wedding rehearsal. Sue tells her mother she is a bully, since whenever they talk, she always feels worse about herself. Next,we find ourselves in Principal Sue's office to discover the school board has backed Karovsky, and he is coming back to school. The newly married couple are not happy, and neither is Principal Sue, who resigns her position in protest of this decision, and the fact that the office smells bad. So, a decision is made, and Kurt goes to the Glee room to tell everyone. He is leaving the school to escape the bullying. Although the boys offer to protect him, he knows he must go, even if it means he will be competing against his friends at regional championships. He will be teaming with his new buddy, Blaine.