It has been interesting to watch the evolution of the music of Wes Carr. I first discovered him when I saw clips of his time on Australian Idol, and I became a fan. I purchased his first album, a melange of Pop and Rock songs that seemed to fit him well. I was also there when he changed things up, and started performing beautiful and textured Folk Pop under the name Buffalo Tales. I still love listening to 'Roadtrip Confessions'. But what I soon discovered was that the evolution was not yet complete, as Wes is back, bringing the beautiful honesty of Buffalo Tales to the strong Pop of Wes Carr.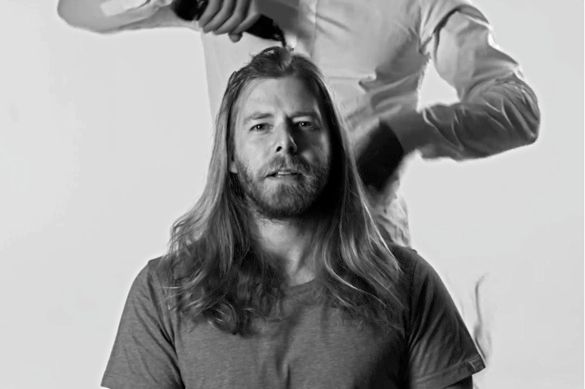 Wes just released his music video for "Anthem", and man, am I happy to hear it. There is a bold honesty in the track, giving the song a maturity, without losing sight of the youthful zeal of great Pop. Wes manages to combine the heart and warmth of his Folk with the energy of Rock, without shedding the extroverted boldness. For the music video, Carr adds another layer of danger when we watch a one continuous shot of him getting his hair shorn off, certainly a one-time opportunity.
There is a braveness captured on tape, which matches the heroic growth I've watched these past few years from afar with Wes. And there is something apropos about the process of exposing himself I find telling. To learn more about Wes Carr, visit his official
website
. You can also 'like' him on
Facebook
. I think you can pre-order the single from iTunes Australia, but not yet in the US. Once I know more, I will let everyone know. Until then, this video will get some playing!