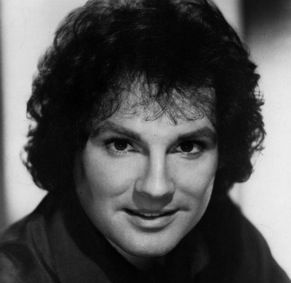 In many ways, I am totally surprised there is essentially one drag queen star at the moment, the lovely RuPaul. I remember back to my youth, not only were there several drag queens, although they were often billed as 'illusionists' at the time, all performing on stage and on television. There was the amazing Charles Pierce, and the fantastic Craig Russell, and both could be seen on variety shows, and touring all the time. And then there was Jim Bailey, the boy from Philadelphia who was truly remarkable on many levels. Not only could he use makeup well enough to look like several stars, he also had the ability to sound like them as well. For Bailey, there was not going to be any "lip-sync for your life' moments, as he just belted the songs out on his own. One of Jim's earliest successes was his impersonation of comedian Phyllis Diller, which caught the eye of many. That would include Diller herself, who befriended the young performer, and gave him tips. Here is Jim Bailey as Phyllis Diller doing some comedy as part of the show 'Here's Lucy'.
That episode aired in November of 1972. It is said Lucy had seen Bailey performing in Los Angeles, and decided she had to have him on her shows. The two continued to be friends until her death in 1989. Phyllis Diller was not the only star Bailey had in his repertoire. It seems he was particularly fond of the vocal stylings of Miss Peggy Lee. I must admit, few could sing like Miss Lee did, for she had such a distinct and stunning flair. This is Jim Bailey as Peggy Lee with "Fever".
Of course, I don't know if there were any drag queens performing in the 1970s who didn't do Barbra Streisand. With her dressing style and her quirky mannerisms, it was like she was asking to have the queens do her. And for as long as I sent to drag shows, it is tough to remember when I didn't see a queen with long nails and crossed eyes lip syncing to a song. Of course, Bailey took it a step further, when he not only looked like her, but sounded like her as well. In February of 1971, Bailey appeared on the 'Carol Burnett Show', where he performed as Streisand. This is Jim Bailey as Barbra Streisand singing "Happy Days Are Here Again" with Carol Burnett.
But Bailey was perhaps best known for his impression of the iconic performer, Judy Garland. It was said that when Bailey was performing in Los Angeles, the list of luminaries in the audience was impressive. One night in the mid-1960s, while performing his Judy impersonation, Judy herself got out of her seat to join him on stage, and they sang "Bye Bye Blackbird", and the crowd loved it. I can't say for sure that is true, but it should be. It was also said that Judy had a great time, and the two became friends up until Garland's passing in 1969. This is Jim Bailey as Judy Garland with "The Man That Got Away".
It should come as no surprise Judy befriended a drag queen, for the diva loved her gays. She even married Liza off to one, Peter Allen! And, lest we forget, Judy's passing is one of the contributing factors to the Stonewall Riots, when the drag queens fought back against the Police in Greenwich Village less than a week later. And speaking of Judy and Liza, in 1973, she teamed up with Bailey to reproduce the show she and her mother did at the London Palladium. They performed it at The Flamingo in Las Vegas, and it was a tremendous success. To learn more about Jim Bailey, visit his
official website
.