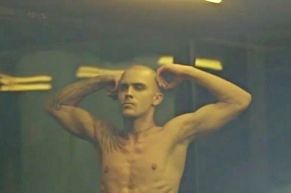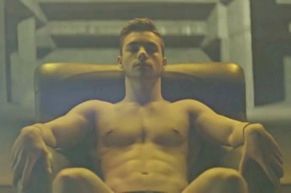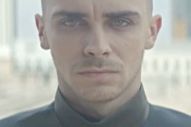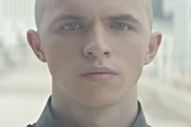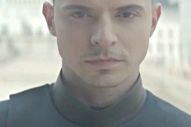 When I think of Kazaky, I think of the music and the astonishing images they create in their music videos. Those images show handsome men doing incredible movement, in various states of dress (or undress, as the case may be). It tends to me a multimedia experience, one I look forward to all the time. The Ukrainian-based group include the handsome and talented Kyryll Fedorenko, Artur Gaspar, and Stas Pavlov.
Recently, they released a new single and music video, 'The Sun'. As can be expected, the music video includes sensual and gorgeous images of the trio dancing to the dark and sultry song. A bit of dance, a bit of rap, and a part Gregorian chant, the song has a mesmerizing effect, but watching the music video can certainly break the spell. The images of the boys moving has an intoxicating effect, and is a bit addictive as well. This is Kazaky with "The Sun".
"The Sun" can be found on their latest release, 'I Like It (Part 2)'. The album is a collection of Electronica and Dance Music, combining style and substance with a European flair. You can purchase 'I Like It (Part 2)' on
iTunes
and
Amazon
. To learn more about Kazaky, visit their
official website
. You can also 'follow' them on
Twitter
and 'like' them on
Facebook
.