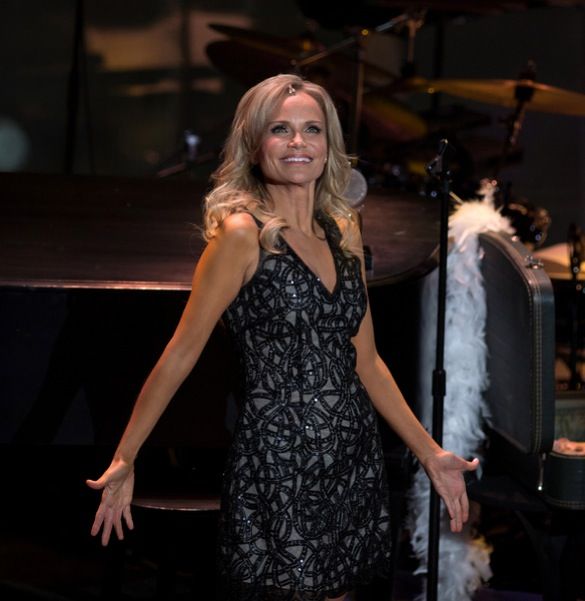 The extraordinary Kristin Chenoweth has won both a Tony and an Emmy, and that should come as no surprise to anyone who has been enchanted by her talent. After all, we've seen her showcased in shows like 'Glee', 'The West Wing' and 'Pushing Daisies', and Broadway hits like 'You're A Good Man Charlie Brown', 'Promises Promises', and her showstopping turn as Glinda in 'Wicked'. In February of 2013, she performed in 'Dames of Broadway...All of 'Em!', part of the Lincoln Center's American Songwriter Series. During the course of the show, she took on some of the great characters of the Broadway stage, from 'Babes in Arms' to 'Sweeney Todd'. She also chose to include Ruth from 'Wonderful Town' in the show, as she takes on a great song from the show with music from Leonard Bernstein, and lyrics by Betty Comdem and Adolph Green. This is a clip of her singing "One Hundred Easy Ways" from 'Wonderful Town'.
I have to say, not only is Chenoweth insanely talented, she is also a very cool chick. She has never allowed her strong faith to stop her from supporting equality for all. For more about Kristin Chenoweth, visit her
official website
. You can also 'like' her on
Facebook
and 'follow' her on
Twitter
. If you enjoyed this song, I will be featuring more from 'Wonderful Town' tonight in my 'Dark Monday' post.