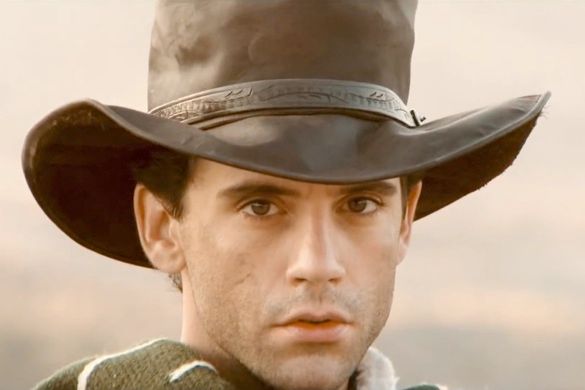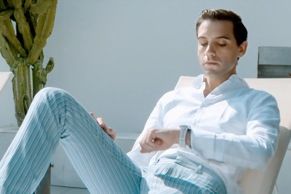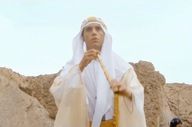 I have been a fan of Mika's music since first hearing his first album, the 2007 release 'Life in Cartoon Motion', which also featured the wonderful hit, "Grace Kelly". It is hard to believe it has been seven years since that album was out! But right away, I had to learn more about the artist. It seems Mika was born in Beirut, the son of a Lebanese mother and an American father. While still an infant, his family moved to Paris, France, to escape the war-torn Lebanon, and soon relocated again, this time to London, England. Both in schools and privately, Mika studied music since he was young, and wrote his first song at age seven. He has spoken about his experience as a bullied child, and how that effected him. His music was free and joyous, and soon grabbed the attention of record labels. By the age of twenty-four, Mika released his first album.
Fast-forward seven years, and Mika has had much success, and began his first season as a coach on 'The Voice: la plus belle voix', spinning in a chair as part of 'The Voice' team in France. Perhaps that is at least part of what inspired his latest single. "Boum Boum Boum" was written by Mika and Doriand and produced by Mika, Klas Åhlund and Greg Wells. The song takes a look at love, life, and sex, in a humorous and flirty way. Or it might just seem flirty because he is singing in French. There is also a music video, which has the Pop star looking seriously handsome, if I do say so myself. Is seems inspired by some old movies, from film noire to spaghetti westerns, from 'Dangerous Liaisons' to 'James Bond' to 'Lawrence of Arabia', we see the singer in costumes from a variety of periods, mimicking the storylines of the original films. And he is looking darned hot doing it. This is the music video for Mika's "Boum Boum Boum".
I really like the song, and was happy to make it part of my Summer playlist. If you'd like to do the same, "Boum Boum Boum" is available for purchase from
iTunes
and
Amazon
. To learn more about Mika, visit his
official website
. You can also 'like' him on
Facebook
, and 'follow' him on
Twitter
.