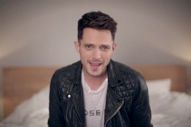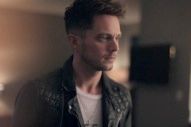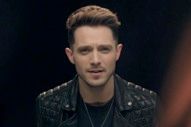 I first discovered the talents of Eli Lieb when I came across his YouTube channel, where he was doing covers of Pop hits. His videos were not the standard internet fare, but truly stylized and individual takes on the songs. But to my surprise, I discovered he also did original music, and soon purchased his eponymous first album. After a listen, I was soon excited to say I liked his original work even more. This was confirmed last year when his single and video for "Young Love" was released, and the world stood up and took notice. Eli's style and heart are hard to miss, and his voice has such a wonderful tone and depth, I could listen forever. He is also a handsome devil, and I swear I could eat him with a spoon. Now he offers us a new song, "Zeppelin", and I am reminded why I was a fan from the start. Once again Eli takes on love, and brings us on the journey with strong words and images. I know I was eager to sing along with Eli as Zeppelin's 'Mothership' was playing. And once again, Eli it out and proud, with a boyfriend onscreen, making me a bit jealous. This is Eli Lieb with the music video for "Zeppelin".
I love the way Lieb combines Rock and Pop with a light hand, making a seamless marriage. I love the heart of this song, which exposes Eli's heart. You can purchase "Zeppelin" from
iTunes
, and
Amazon
. For more about Eli, visit his
official website
. While you are there, you can stop by his official store, where you can find music and t-shirts. You can also 'follow' him on
Twitter
, or 'like' him on
Facebook
.