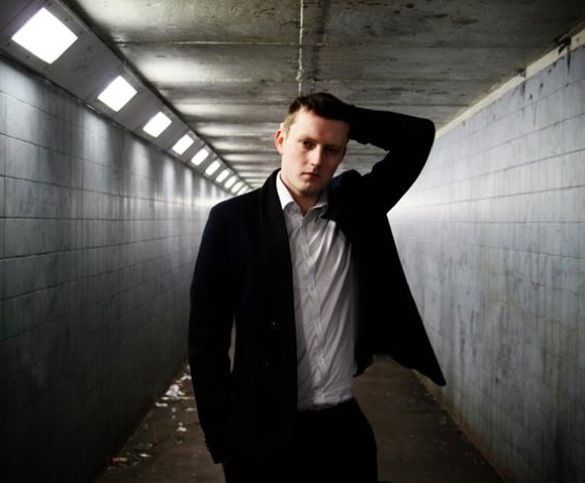 I was first introduced to the music of Sam Dickinson by J.D. Doyle of Queer Music Heritage, and I happily thanked him shortly thereafter. Dickinson's music is bold, bright, and contagious, in all the best ways. I swear, I was singing along from the start! And as Sam is about to release his "The Stories That Occurred Deluxe Edition', a 37-track reissue of his debut album, I also had the opportunity to ask a few questions, to gain a bit more insight into this talented young man from England. I was thrilled to get this chance, for he had me with the chorus of "How It Used To Be". To show you just how easy that was, here is "How It Used To Be (Music F Funk Remix)", soon to be available on the 'The Stories That Occurred Deluxe Edition'.
I thought the best way to start was to go to the beginning. I had to ask him if music was an important part of his family when Sam was growing up? "It was important to listen to it," Sam replied, "music has always been a part of my life. I am however, the only performer in my family."
So what was some of the early music Sam listened to? "M People, Lighthouse Family, Gabrielle, Texas," he told me. "Basically the 90's soul revival was huge for me, I grew up listening to it, learning about it and loving it. Thank God it's making a comeback now!"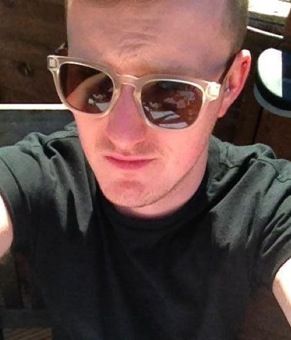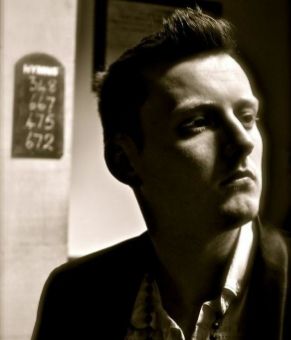 As a longtime fan of music, including a preoccupation with British music, I knew that Newcastle Upon Tyne has given the world some impressive music, from The Animals to Bryan Ferry (of Roxy Music fame) to Dire Straits. Add Prefab Sprout and a couple of other artists, like Sting, Neil Tennant of Pet Shop Boys, Cheryl Cole of Girls Aloud, and Andy Taylor of Duran Duran, which is quite an impressive collection. So I was dying to know, has Newcastle affected him musically? "I wouldn't say it's affected me hugely musically. Newcastle isn't known for its soul music unlike cities such as Manchester and London. I've always been a bit of an outcast on the local music scene and I'm quite happy for it to stay that way too, I'm doing something a little different and long may that last! Obviously, it's great to see so many amazing artists come from the region because it brings attention to the place."
I had to ask whose music inspires him now? "Exactly the same people who inspired me when growing up," he answered. (You can see the list just above the pictures of the handsome singer, two paragraphs up.) "I still listen to them all regularly."
I know how I would do it, but I was interested in knowing how Sam would describe his music. After all, I've described it in a couple of posts featuring his music! "Quirky, soulful pop," he answered quickly. "It's not heavy to listen to and pays homage to the soul of years gone by. It's nice easy listening." I had also asked what song he'd include with this interview, and he volunteered "Away From Me", the second track on 'The Stories That Occurred'. I hope you enjoy "Away From Me (Acoustic)".
I love to find out more about an artist, so I asked if he could duet with anyone, who would it be? And if you could write a song with anyone, who would it be? "I always say Mary J Blige or Anastacia, simply because I think the voices would blend together," he answered quickly. "Anastacia always seems to write with great writers so any of her team. Ben Hartman also writes amazing songs, I'd love one of his!"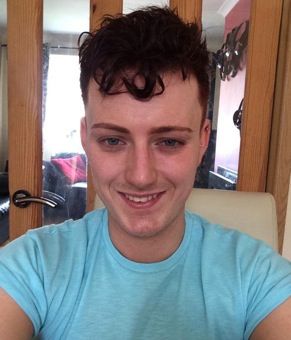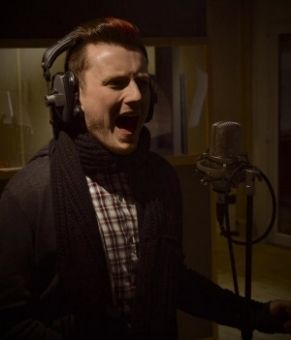 Since the impetus for the interview was the new release, I had to ask what excites Sam most about the new of 'The Stories That Occurred Deluxe Edition'? "The fact I get to relaunch this album in all its glory," he replied honestly, "I can put the lessons I learnt last year to the test to try and improve on it. I fully believe in this album, and honestly think it's a great album! The more people who can hear that the better as far as I am concerned. I gave up a house for this album! It also gives people the chance to hear the songs in different ways whether it be acoustic, remixes and instrumentals. You have your Saturday night pre-party build up and your Sunday chill out, that's what I'm excited about."
Since the 'Deluxe Edition' includes several remixes, I was interested in knowing if there are any DJs he'd like to remix your music that haven't yet? "I'm not sure anyone specific but I always encourage DJ's remixing my music," he told me spiritedly. "I love to hear the different feels they can all bring to one track. There are some great remixes on this album that I'm very excited for people to hear. Some are outright dance and others are a slight hint of where I am going musically with my next album." And when it comes to great remixes on the new released, I was very excited about the inclusion of one of my personal faves, with a spicy new feel. This is "I've Gone, I've Quit (EIGHTminusEIGHT Remix)".
Let's face it, we all have music on our iPods that might surprise some of our friends. Mine would be the greatest hits collection of Westlife, the Irish boy band who made me happy for over a decade. I had to ask him, what is the guilty pleasure people might find on Sam's iPod? "I have a love for all things Spice Girls," he said with a smile, "either solo or band stuff, so most likely that!"
Finally, I couldn't resist asking about the future. Has Sam started working on new music? "Yes," he exclaimed proudly! "It's so exciting, I am loving writing again. I premiered a new song called 'Hold on High' during my last tour and it got a standing ovation at EVERY show, that's a first! I mean, this was the first time people have heard that song and it brought them to do that. I've also had some great music to work too and had songs submitted from the people behind Conchita Wurst's "Rise like a Phoenix". It's all very exciting to try new songs out; the album will take a much more modern soul approach but still be Sam through and through. I'm not abandoning my soul."
That is great news, for I am not going to abandon my soul man, either. You can pre-order your copy of 'The Stories That Occurred Deluxe Edition' from
iTunes
. To learn more about Sam Dickinson, visit his
official website
. You can also 'follow' him on
Twitter
, and 'like' him on
Facebook
.