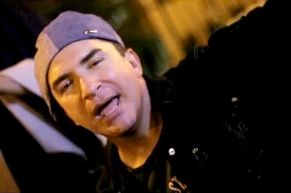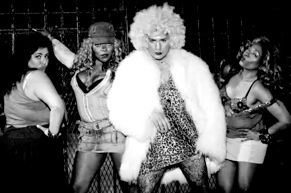 I first got to know the music of Michael V. Doane through my association with the RightOutTV Music & Video Awards, where he has been both a nominee and a winner. I thought his work and his voice was impressive. So I was excited when he sent me a Tweet, telling me he had a new single and music video out. Both would be the song "Looking for Love", now available everywhere.
The song is a wonderful fusion of Rock, Pop, Dance, and Soul, making for a steamy ride. Michael worked on the song with Russian dance producers Ivan Roudyk, Magnit and Slider. Apparently, it was a collaboration that needs to be revisited, for the song it hot! There is a wonderful urgency, a a driving beat keeping the song moving forward. This is the type of song Donna Summer rode to the top of the charts, and I think Doane and his collaborators can do the same. The music video adds to the spicy mix, giving us working girls, a handsome private detective, and a hot john in an expensive car. Through them, we are reminded we are all looking for love, a driving force that keeps the world spinning. This is Michael V. Doane with Ivan Roudyk, Magnit and Slider with "Looking For Love".
This song instantly went into my playlist, and will be perfect for yours as well. You can purchase the single "Looking for Love" from
iTunes
and
Amazon
. To learn more about Micheal V. Doane, visit his
official website
. You can also 'like' him on
Facebook
, and 'follow' him on
Twitter
. For more about Ivan Roudyk, check out his
official website
. You can also find him on the social media, both on
Facebook
and
Twitter
. If you enjoyed the song and the music video, I bet both would love to hear from you! Hit them up on Twitter, or comment and 'like' the video on YouTube.