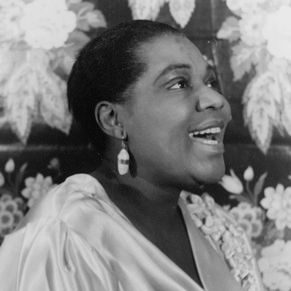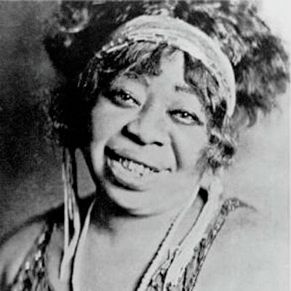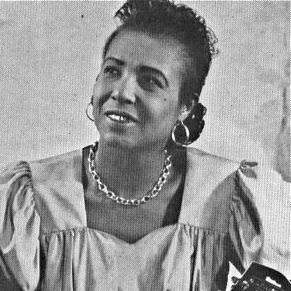 Clockwise: Bessie Smith, Gertrude 'Ma' Rainey, Memphis Minnie, and Mamie Smith.
Normally, Saturday night is Torch night here at Soundtrack to my Day. But this weekend, I thought I would change things up just a little bit. I thought I would reach back to the same time I often do, but come out with a slightly different sound. Instead of the Jazz standards I often look to post, I went back to the 1920s and 30s, and went to the Blues. During that time, women were just starting to sing Blues, up until then reserved for men, at least according to the record companies. And I will start with a favorite of mine, the amazing Bessie Smith. I decided to share with you a sexy little number written by Clarence Williams, Dally Small, and Tim Brymn, and recorded by Bessie in 1931. I just find it too much fun, yet so delicious, in all the right ways. This is Bessie Smith singing "I Need A Little Sugar in My Bowl".
Next up, I am so happy to share with you the talents of one Gertrude Rainey. Early in her career, Rainey was billed as a 'Coon Shouter', referring to her style of Blues singing. She started recording in the mid-1920s, and quickly became a popular artist. But by the end of the decade, styles had changed, and Rainy was dropped by her record company. And while married, some of her songs had lesbian messages, and it was generally accepted she was a lesbian herself. She continued to tour the country, retiring in 1934 to her hometown. There, she ran two theaters. In 1939, she died of a heart attack. In 1923, Rainey began her recording career, her first single being "Bad Luck Blues". In 1924, Ma Rainey recorded "Honey, Where You Been So Long", released that same year.
Up third, we have a remarkable woman to be sure. Mamie Smith performed in vaudeville, using her talents as a singer, dancer, actor, and pianist to full advantage. But in 1920, Mamie did something no other African American woman had done to date. She made a Blues record, recording "Crazy Blues", and if being first weren't significant enough, the record went on to sell over a million copies in less than a year. This made it possible for other ladies, including the two above, to enter the recording studios. This is Mamie Smith with her impressive recording of "Crazy Blues".
Finally, the last entry is a woman I discovered for this post, Memphis Minnie. Born in 1897, Minne started playing guitar at the age of 8. She loved it, and when she turned 13, she ran away from home to play for money on Beale Street in Memphis. Soon she was touring with the Ringling Brothers Circus. When she returned to Beale Street, she tried to make it work as a musician, but as most woman knew, she wasn't being paid as much as the men, and needed to supplement her income with prostitution. Later in the 1920s, she recoded with her then husband, Kansas Joe McCoy. Together, they were quite successful, recording with several different record labels. They divorced in 1935, and the following year, Minnie released a new single, one she apparently related to all too well. This is Memphis Minnie singing "I'm A Bad Luck Woman".
Enjoy your weekend!