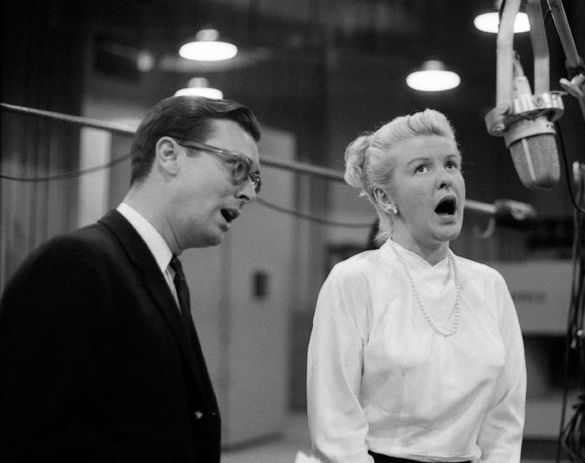 Russell Nype and Elaine Stritch.
When 'Call Me Madame' opened on Broadway in 1950, Ethel Merman sang the song of composer Irving Berlin. The show was directed by George Abbott. Legend has it that during out out-of-town tryouts, everyone knew the second act was not as tight as it could be. It was said Merman was interested n singing a song with young costar Russell Nype. The next day, Berlin showed up with "You're In Love" written, ready for Ethel and Russell to try it out. the song went into the show. The understudy for Merman during the Broadway run was the amazing Elaine Stritch. When it closed, and the producers began putting together the National Touring Company, it was decided that if Merman wouldn't join, then it was time for Stritch to take the lead role. This is a clip of Elaine Stritch and Russell Nype singing "You're In Love", promoting the tour of 'Call Me Madam'.
Rest in peace, Elaine.