About a year and a half ago, I had the idea about bringing 'Date Night' to the blog. After all, many seem to think Friday night is date night, either going out to find love, or just to satisfy more physical needs. The first short film I posted was 'You Can't Curry Love', and I can honestly tell you I just watched it again the other day, and still enjoyed it! I've offered up short films, and a few full length feature films. Either way, I hope you have enjoyed them as much as I has. I love helping people to find some of the great talent found in the LGBT community, and to get to hear the stories they are telling. Tonight I am bringing in a double feature with an international flavor, and I hope you will find both interesting.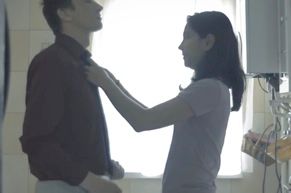 First up, I have a film from Hungary, written by Anikó Astarte and directed by Petra Palotai. 'Anna' is a lovely story of finding yourself, no matter how you do it. Some might need depp reflection, while others might need a great prop, like a magical timepiece. The film stars Timi, Nóra, and Figura, and runs just under three and a half minutes. This is 'Anna'.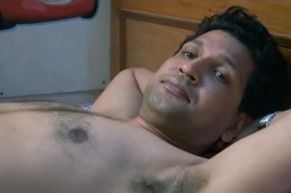 The second film tonight is from India, written and directed by Suresh Shelar. 'Birthday' runs about twelve and a half minutes, but says so much in that time. The film tells the story of Abhay, a handsome young man with a penchant for remembering birthdays. On this particular day, he go to visit his friend, Alex, to help him celebrate. It turns into something more, but not the same thing for Abhar and Alex. Shelar obviously helped his actors, as he got excellent performances from Sunil Kumar as Abhay and Bobby Vats as Alex. Please enjoy 'Birthday'.
Have a great weekend!