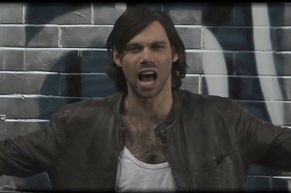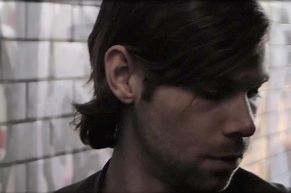 I couldn't be happier to discover Brett Gleason has another music video out in support of his eponymous full-length debut. The video features the song "Futile & Fooled", a song first included on the EP 'The Dissonance'. It was there I first fell in love with the song, in the demo form. The sound has a layered and textured feel, a Progressive Rock song that effectively combines emotional Rock with Jazz progressions and flavors, as well as the throaty sound of Gleason's voice. When it all comes together, it creates something glorious, which I find irresistible. This is Brett Gleason in the music video for "Futile & Fooled".
I once said this song made me think Brett was the lost lovechild of Frank Zappa and Robert Smith (of The Cure), who had Allen Ginsburg as a nanny. Add a little Miles Davis to the mix, and, well, you get the idea. You can purchase 'Brett Gleason' from
iTunes
,
Amazon
, and
BandCamp
. For more about Brett, you can check out his
official website
. You can also 'follow' him on
Twitter
and
Tumblr
, and 'like' him on
Facebook
.