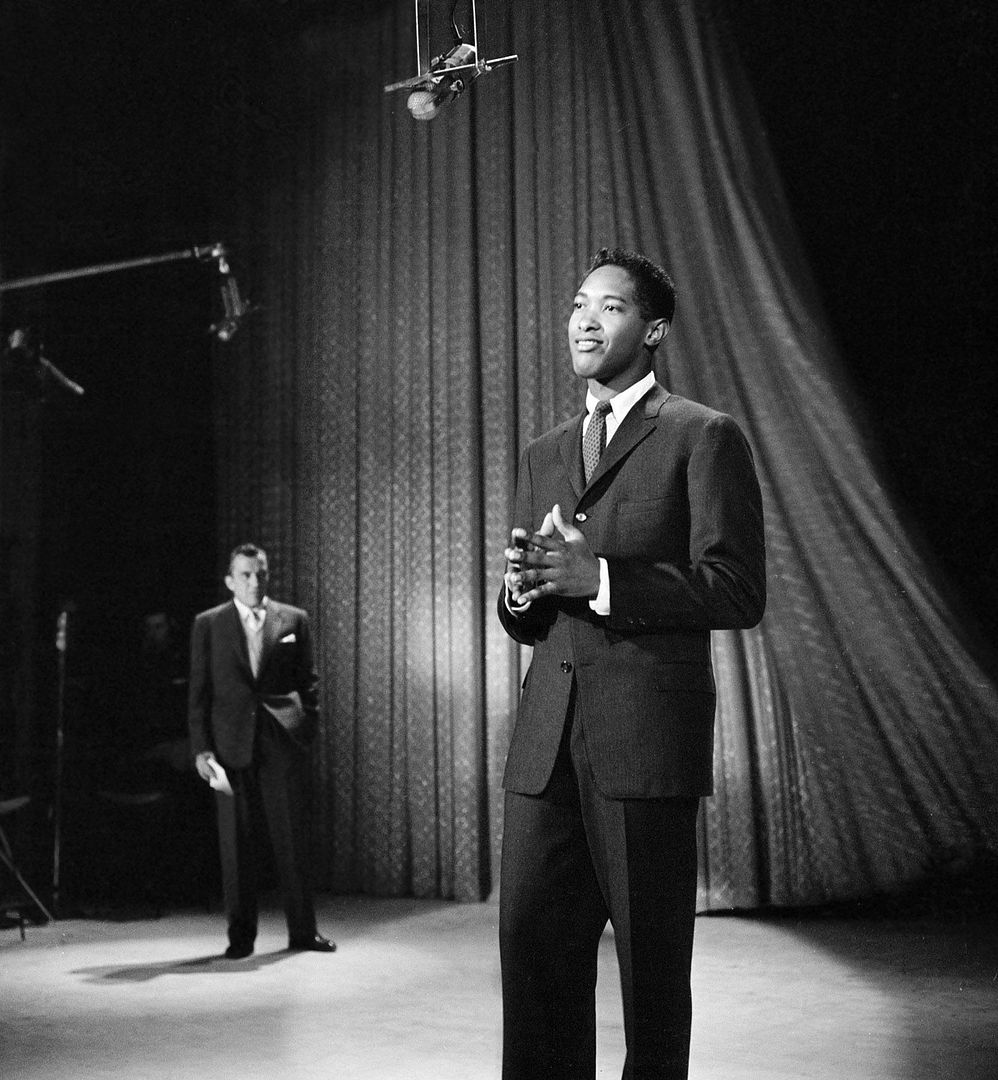 He started out singing gospel music, singing professionally for many years, until he felt the pinch of the budget, and in 1957 moved to soul music. His first single was a new version of the Gershwin tune
Summertime
, which was nice. The B-side, however, was a song Cooke had written,
You Send Me
. It was that song that took the world by storm, taking the top spot on the Billboard Pop chart for three weeks, and spent six weeks atop the R&B chart.
Over the next several years, Cooke was making his own hits, with songs like
Chain Gang
,
I'll Come Running Back to You
,
Only Sixteen
, and, in 1959 Cooke co-wrote a song with Herb Albert and Lou Adler that was released in 1960, and became an instant staple. The song is
Wonderful World
. While it never hit #1 on the Billboard charts, it did score in the Top 20 for Cooke, and was covered by countless artists, from Bryan Ferry in 1974 to Herman & the Hermits in 1964.
Between his first single in 1957 and his last in 1964, Cooke had 29 Top-20 hits on the Billboard charts, an amazing thing. He was writing many of his own hits, as well as hits for others. Songs like
Cupid
,
Twisting The Night Away
,
Bring It On Home To Me
, and
Another Saturday Night
. In April of 1964, he performed on American Bandstand and was interviewed by Dick Clark. The song he sang was
Ain't That Good News
.
Just 8 months after that appearance, Sam Cooke was found dead at a hotel in Los Angeles, California. He was just 33 years old. He was shot by the hotel clerk,claiming self-defense. There were many suspicious details of the night, including the fact Cooke was shot wearing only a sports coat and shoes, and nothing else. He was shot and beaten. After an inquest, his death was ruled a justifiable homicide, although many who knew Cooke were never satisfied with the hearing. After he had died, there were still recordings available to release, including the great song,
A Change Is Gonna Come
. It is one of the great protest songs, and many consider it the best song Cooke ever wrote.