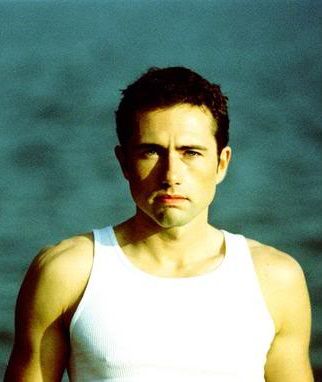 Left: Sacha Sacket; right: SIRPAUL.
Last I visited Sacha Sacket's ongoing Viscera Project, I told you about the song
Cocky
, which I purchased straight away. Well, there have been two more songs since then, but first I want to get to something that makes me a giddy boy. Simple things in life make me happy, one of those being when two of my talented favorites join together to make some magic. That happened again this week when SIRPAUL remixed
Cocky
for Sacha, and Sacket is making it available for a free download! You can find the download on SoundCloud
here
. You can find the download button just above the song, under the title.

And since I last mentioned the Viscera Project, two more songs have been added to the collection. The Viscera Project is a plan by Sacha to write and produce a new song a week, offering them to the public for a minimum of $1, although you can pay more if you so desire. So far, I have purchased every one, and like them very much. Last week,
The Outsider
was offered
here
. It is a classic rock song, with some fantastic guitar work. And, of course, Sacha sound fantastic on it.
This week,
Spanish Carnival Ride
was available, and I really like it. It has more of a moody ballad feel, the melody strong and gorgeous. There is such a lush and warm mood to the song, I was happy to add it to the iTunes collection. You can purchase it
here
.
Both new songs are here for you to listen, and possible purchase. And, don't forget, there is the free download offered at the top. You can also check out Sacha Sacket's official website
here
. And you can check out SIRPAUL on the web
here
. I am a big fan of both artists, and if you would like, you can sign up to receive a newsletter from both, and get the latest news in your inbox.