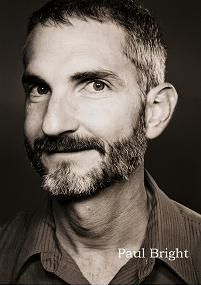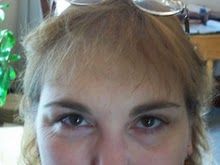 I have to say, hitting the century mark with followers is quite amazing to me. And knowing who is #100 made it all the more special. If that wasn't great enough, there was #101, whom I hadn't known at all until she had recently commented on a post, and opted to stick around. I am liking this!
First, the 100th follower for Soundtrack to my Day is Paul Bright, the handsome and talented writer/director/actor/producer/whatever-the-hell-else-he-wants-to-do. Paul heads up Silly Bunny Pictures, whose movies have been featured here on this blog, including
Angora Ranch
,
Theft
, and
Aaron...Albeit A Sex Hero
. I get all warm and fuzzy at the thought Paul is following me here on the blog, it is such a compliment! You can catch Paul at the website for Silly Bunny Pictures
here
, his Facebook page
here
, or the his blog
here
. You can visit my latest post
here
and see trailers for all his films.
The addition of the 101st follower is also heartwarming. S'A stopped by, left a comment, and has continued to return. She is a 40-something blogger with two interesting blogs,
Bratwurst Times
and
Life in Altamont
. She makes her home in Illinois with her family. Stop by her blogs and tell her 'hello!'
As is the tradition, I have picked out a video to welcome the new members. I decided to go with INXS from Live Aid. They beamed in from Sidney, Australia, playing at the Oz Arena. In this clip, they sing
What You Need
and
Don't Change
, two fantastic songs! And one can never watch enough of the late Michael Hutchence performing, you know?