From August 15 to August 18, 1969, a group of people dropped in to a small town in New York State, tune in to some amazing music, and drop out of the outside world, focusing only on what was to shortly become one of the seminal moments in music history, Woodstock. As I was only 9 years old, I didn't make it to Woodstock, but oh, how I wish I did. Some of the greatest musicians of the 60s and 70s made their way to the stage in the tiny hamlet of Bethel, New York. My generation had Live Aid, which was a different animal altogether. Live Aid was about musician coming together to raise money for a famine in Africa, and perform on televisions across the world, offering a two-way street. Woodstock, on the other hand, was a music festival, with act after act making their way to the stage, not a television camera in sight. Luckily, it was filmed, thanks to Michael Wadleigh's documentary. So, for your enjoyment on this Friday night, I offer up a few acts I just thought we should hear.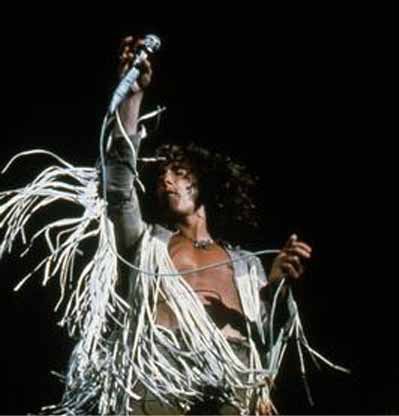 David, Stephen and Graham had only recently gotten together to form the group, and Woodstock was the first public performance of Crosby, Stills & Nash. Remarkable, really, as the guys all had some success in the music industry, but came together to form an entity that was quickly known by the initials CSN. Their sound combined the elements of folk and rock and their tight harmonies gave it all a bright veneer. Just give
Suite: Judy Blue Eyes
a listen and you'll see what I mean.
When you think of rockers with plenty of soul, you can't help but name Joe Cocker. While he had success, there are many in the music business who consider him one of the best rock vocalists of all time. Listening to his cover of
With A Little Help From My Friends
does little to dispel this theory. He does a magnificent job.
The Who were a name in the music business long before Woodstock, having a string of hits once
I Can't Explain
hits the airwaves in 1965. That list includes
My Generation
, also released that same year, and one of the 25 songs they played at Woodstock.
Janis Joplin played Woodstock with the Kozmic Blues Band, and practically shook the surrounding towns with the power of her performances. She was a standout with
Work Me, Lord
, and one would be hard-pressed to figure out if she was singing the hell out of the song, or if she was channeling the words through divine intervention.
Hope you enjoyed this trip to the past. Look for more Woodstock performances tomorrow night!