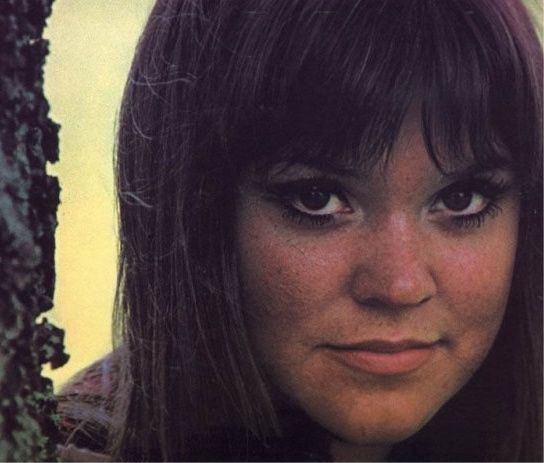 Mornings tend to suck, with the whole going back to work thing happening. To try to brighten your morning, I thought I would offer this clip of Melanie Safka, better known by just her first name, singing the charming and delightful
Brand New Key
. The song was a huge hit in 1971, topping the charts toward the end of the year.
Melanie was a bright girl from Astoria, Queens, with a talent for music. While attending the American Academy for the Dramatic Arts in the 60s, she started playing in some of the folk clubs in Greenwich Village, where she was discovered and signed by Columbia Records, although she soon moved on to Buddah Records. The critics heaped the praise on her, the voice of a new generation. While she had some moderate success, it was her gig at Woodstock in 1969 that proved to be an inspiration for my favorite song of hers. After watching the audience light candles during her set, she wrote
Lay Down (Candles In The Rain)
, her first hit, rising on the Billboard singles chart to #6 in 1970. I find this song to be amazing!
Melanie might also be known for the song
What Have They Done To My Song, Ma
. While it didn't chart in the US, she played it often and became a recognizable song for her. It was later covered by the likes of Ray Charles and Nina Simone who achieved greater success.
For more about Melanie, check out her website
here
.