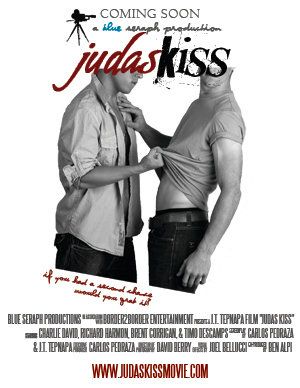 Top: Charlie David, left, & Brent Corrigan, right.
The makers of
Judas Kiss
, a film that tells the story of a disillusioned filmmaker's visit to his peculiar alma mater caught in a tug of war between his tortured past and a troubled future, have taken to the web to raise money to up the ante on the film.
They are looking to fund an upgrade for the camera as well as other projects to a film that is already schedule to be made. The film is slated to star Charlie David and Brent Corrigan. The effort ends on Saturday, July 10, at 2:00PM EDT.
To give money to support LGBT films, click
here
. For more information about the movie so you can add your support, check out their official website
here
.