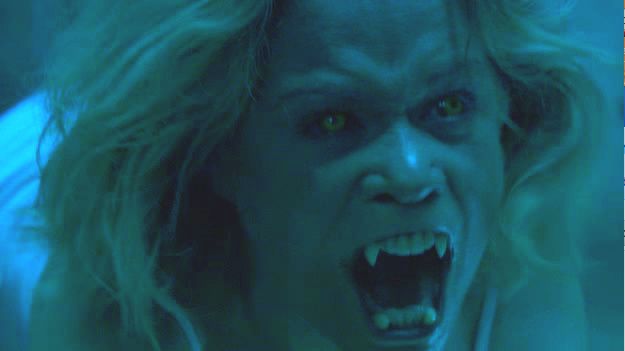 Saturday night at 10PM EST/9PM Central on BBC America, it is time to watch the second episode of the second season of
Being Human
. For those of you who have not yet watched the show, it features a werewolf, vampire and a ghost as the lead characters, all trying to live quiet lives in Brighton, England. That does not seem to work out for them, as quiet is the last thing the show offers.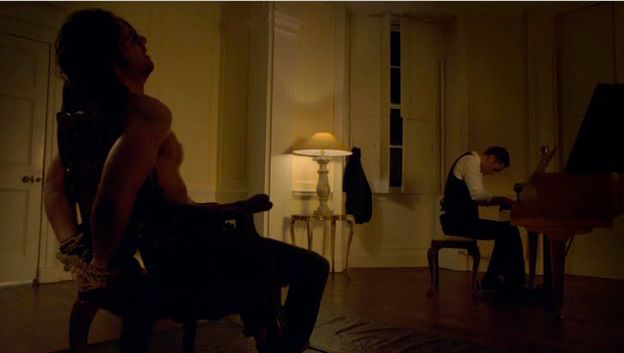 This episode starts out with Mitchell tied to a chair, put there by another vampire, Carl. Mitchell is all sweaty, nervous, jumpy, and gorgeously shirtless. He tries talking Carl out of whatever is about to happen, rather unsuccessfully. But Carl does play the piano rather nicely.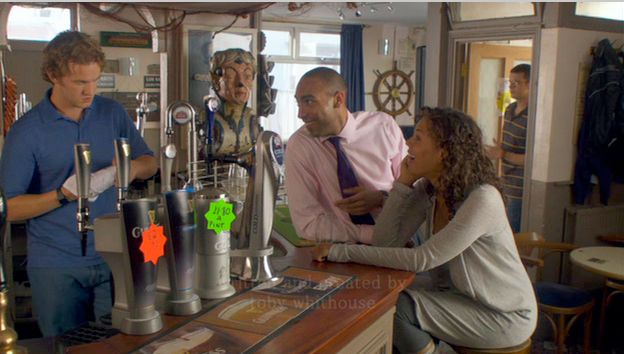 Meanwhile, ghost Annie is working at his job in the pub run by Hugh, a rather cute blond. They are joined by a customer, a rather tall many named Saul. He and Annie are chatting away, while Hugh looks bored out of his mind. George walks in, supportive roommate that he is. He takes notice of Hugh checking out Annie and Saul before ordering his Coke.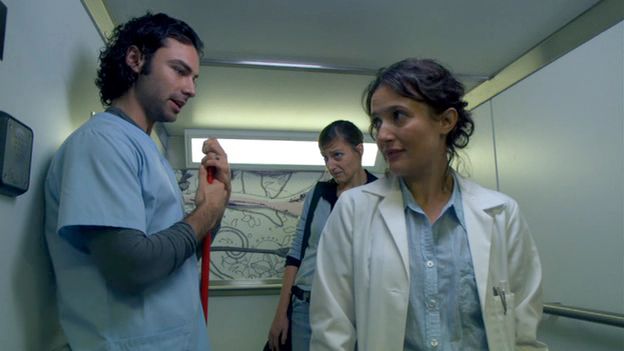 Mitchell is on the elevator, attempting to flirt with Lucy, the coroner at the hospital. He doesn't do it well, yet soon Lucy agrees to a date. But when they get to the ward, Mitchell recognizes the victim of a crime, and he is scared.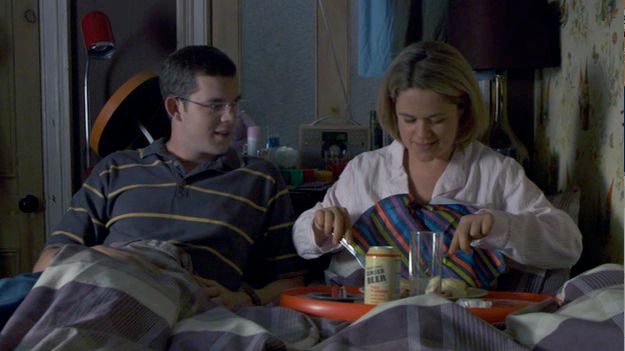 Nina wakes up in the house, and soon George arrives to offer her breakfast in bed, well, more like brunch in bed. They chat a bit, trying to rediscover their affection, interrupted when George made Nina a werewolf in an earlier episode.
When Saul gets home to his own apartment, he starts hearing the voice of a BBC Presenter, and starts talking to him. He is giving Saul hints as to how to get closer to Annie.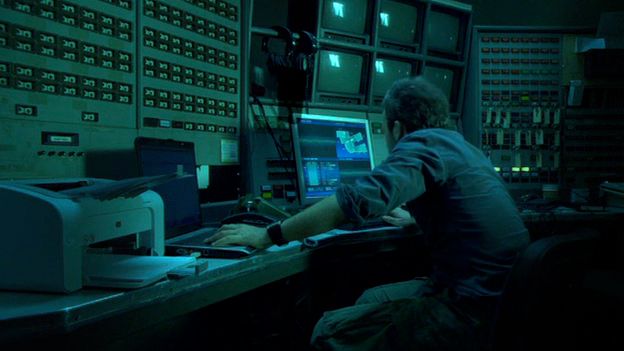 As George and Mitchell talk about what is going on, we realize someone is bugging their home, but they do not have the same epiphany. Instead, Mitchell tells George about Carl, the man he lived with some time ago, and helped him come clean from blood.
Back in the pub, Saul offers a revelation to Annie, who is truly moved. What she doesn't see is the Presenter on the TV in the pub is encouraging Saul.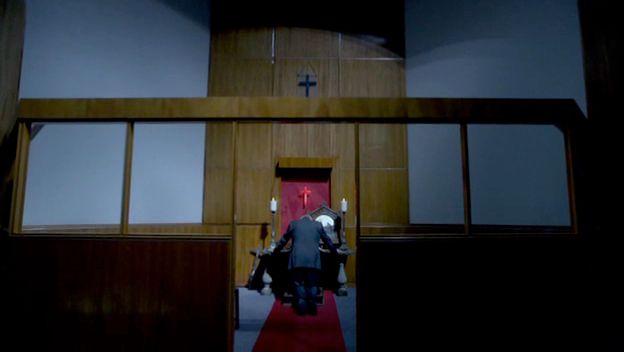 And we get an idea of who is bugging the house. And it is scary. What do Saul and the TV have planned for Annie? Will George and Nina be able to work out their problems, or will something keep them apart? Will Mitchell find his friend Carl, and will be be disappointed? You can find out more about Being Human online at their official website
here
.