I am a recent convert to worshiping at the alter of Sam Dickinson. With a recipe that that includes equal part heart, soul, and voice, Dickinson delivers the music that supplies energy and heat to whomever is listening. The singer from Newcastle Upon Tyne has the goods to make Blue-eyed soul that is hard to resist. His album, 'The Stories That Occurred' (which I reviewed
here
), is an aural party and everyone is invited. It is a celebration of life, love, and everything else that counts.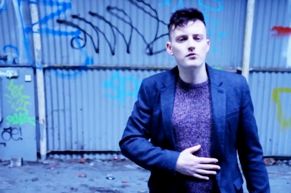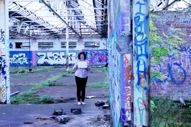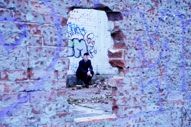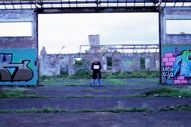 Dickinson has released a new music video, featuring the song "Life Your Head". Much like the song, the music video starts off quietly, an anthem for those who pull themselves up by their bootstraps, wanting to keep fighting the good fight. There is such depth to Dickinson's voice, giving softness when it is needed, strength when he should, and power at just the right moments. In the video, several people were seem with sings, unreadable at first, but soon we can see them plainly. We are drawn into the journey of the song, slowly pulled into the stories of those we have seen, wanting to know more. Check out the music video for "Lift Your Head" by Sam Dickinson.
The people represent those who have have known people with Cancer, or have survived it themselves. As a Cancer survivor, this video touched me on a level few could. The message is a good one, one we would all do well to remember at so many moments in our own lives. You can purchase 'The Stories That Occurred' from
iTunes
,
Amazon
, and other online music stores. To learn more about Sam Dickinson, visit his
official website
. You can also 'follow' him on
Twitter
, and 'like' him on
Facebook
.