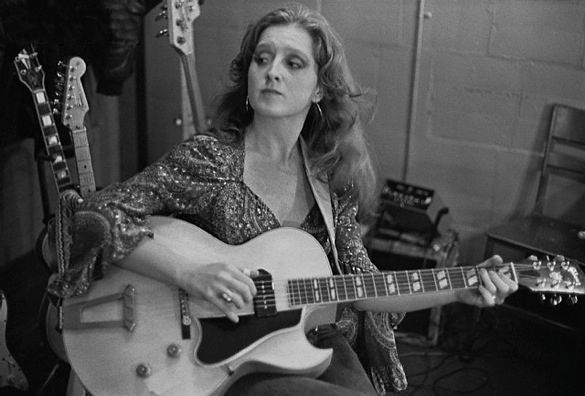 In 1971, Bonnie Raitt released her eponymous first album, a wonderful and bluesy collection of music. The daughter of Broadway star John Raitt and pianist Marjorie Haydock was still young, several years from the success of 'Nick of Time' album in 1989. But her fantastic talent could not be hidden, and I just thought her recording of "Thank You", written by herself, was a perfect choice for Thanksgiving Week. I know I love it, and think you will too. This is Bonnie Raitt with a live recording of "Thank You".
That first album was an interesting one, even though I didn't find it until much later. I discovered her music in the late 1970s, when I first heard her great cover of Del Shannon's classic, "Runaway". Her brand of the Blues was just so strong, I couldn't resist. I certainly could feel that on the debut album, which also included a cover of "Since I Fell For You", a song written by Buddy Johnson in 1945, and sung by so many since. Bonnie has such a richness in her voice, such a nice roundness in her tone, it is tough to resist her singing "Since I Fell For You".
Have a great weekend!