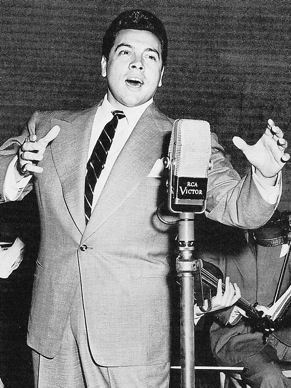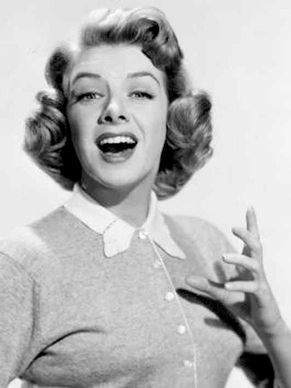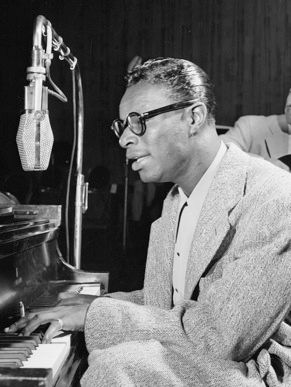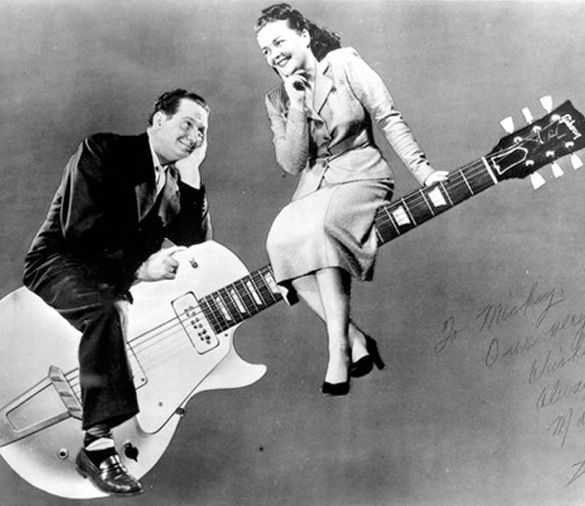 Clockwise: Mario Lanza, Rosemary Clooney, Nat King Cole, Les Paul & Mary Ford, and Tony Bennett.
While thinking of what to post about this evening, I am not sure what moved me, but I did a search on songs by Nat King Cole, and came up with his #1 hit of 1951, and decided to go with that year in music. Once I looked it up, I saw the Top five songs all had a different sound, they all focused on love, and had amazing singers. The #5 song of the year was from an American-born son of Italian immigrants, Alfred Arnold Cocozza. Well, that was his birth name, but you might know him better as movie and recording star Mario Lanza. In 1950, he starred in the film 'The Toast of New Orleans' with Kathryn Grayson, David Niven, J. Carrol Naish, James Mitchell and a young Rita Moreno. The film featured the song "Be My Love", which went on to be released as a single and become Lanza's first million-selling song. It spent 1 week at #1 on the US Billboard Hot 100, and ended up the fifth best-selling song of 1951. This is Mario Lanza singing "Be My Love".
Rosemary Clooney grew up in a family of entertainers. In fact, Rosemary and her sister Betty sang together, starting their careers together. Brother Nick Clooney was an army DJ, and later settled back home in Ohio as a television journalist. Nick started his own family, which included his son, George Clooney. In 1946, Rosemary went out on her own, and was the singer with Tony Pastor's band. At the beginning of 1951, she recorded her first of many hit songs, when she recorded a song written by Ross Bagdasarian and writer William Saroyan, "Come On-a My House". Despite the song spending 6 weeks at #1 on the US Billboard Hot 100, Rosie later admitted she never liked the song, but would be singing it for the rest of her career. I have to admit, I love the song! This is Rosemary Clooney singing "Come On-a My House".
Our next song comes from a husband and wife team who not only saw great success in the 1950s, their names became synonymous with great music. Mary Ford was introduced to Les Paul by 'cowboy' Gene Autry, and the two married in 1949. They began making music together, and from 1950 to 1954, the couple had 16 songs in the Top 10 of the Billboard charts. That list would included "How High The Moon", a song with lyrics by Nancy Hamilton and music by Morgan Lewis. The song, from the 1940 Broadway musical 'Two For The Show', spent 9 weeks at #1 on the US Billboard Hot 100. The couple had great success through the 1950s, but it took a toll on the marriage, and they divorced in 1963, ending the partnership. Paul was not only a great musician, but also an outstanding luthier, making some of the great guitars out there. He also developed the prototype for the electric guitar still used today. But in 1950s, he was better known as part of a great duo. This is Les Paul and Mary Ford performing "How High The Moon".
The sun must have been shining just right on the new entertainers, for in the #2 spot for the year, we have another singer with their first solo hit with Anthony Dominick Benedetto. As a young 13-year-old, Benedetto worked as a singing waiter in Queens, his first step on the way to a professional career in music. After a stint in the army, Benedetto tried to make music his profession, but met little success, until singer Pearl Bailey invited him to open for her in New York. There he was seen by Bob Hope, who asked him to join him on tour, and soon the singer became a household name. But not as Anthony Benedetto. Who is that, you might ask? Anthony is better known as Tony Bennett, one of the greatest male singers of Jazz for the last century. In 1952, Bennett had his first big hit, when "Because of You" spent 8 weeks at #1 on the US Billboard Hot 100. The song, written by Arthur Hammerstein and Dudley Wilkinson in 1940, became a Jazz standard, as well as launched a career that is still going strong. This is Tony Bennett singing "Because of You".
Nathaniel Adams Coles was born the son of a Baptist minister. He learned to play organ from his mother, before starting real lessons at the age of 12. After moving to Los Angeles in 1930s, he formed a group with a slight variation on his name. Soon, the Nat King Cole Trio was playing all over LA, and the man was making a name for himself. In 1943, the group was signed to Capitol Records. He was the first to top a guitarist and bassist with his piano to form a trio, and soon that would be considered the norm for Jazz trios. While this song was not his first hit, "Too Young" was certainly one fo the biggest for him, spending five weeks at #1 on the US Billboard Hot 100. The song, written by Sidney Lippman, the lyrics by Sylvia Dee, was recorded by many, including Donny Osmond in 1972. But no one could match the success with the song that Nat King Cole did in 1951. With the top-selling song of the year, here is Nat King Cole singing "Too Young".
Have a great weekend!