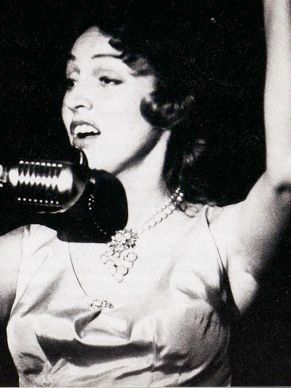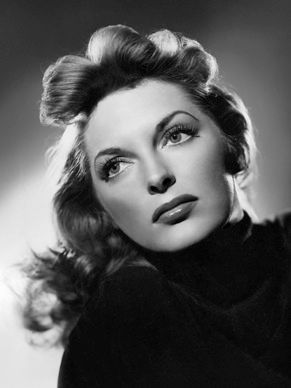 Clockwise: Anita O'Day, Julie London, Miss Peggy Lee, and June Christy.
As I was thinking of what to post about, it occurred to me that Thanksgiving is next Thursday, and I have much to be grateful for. I have my health, and plenty of friends and family to celebrate the holidays with. As I said my thanks, I figured I would hit my iTunes, and type it in, to see what came up. I am delighted to say, it was a song recorded by one of my favorites, Anita O'Day. I just love her style and her voice. I really love her recording of "Thanks for the Memory", a song with music composed by Ralph Rainger and lyrics by Leo Robin, and written in 1938. It was first introduced by Bob Hope and Shirley Ross in the film 'The Big Broadcast of 1938. But, as I said, I really enjoy this recording of 'Thanks for the Memory" by Anita O'Day.
As delightful as that is, I also wanted to check out iTunes for the month. Well, for the month of 'November', anyway. And what I came up with was a record from 1956, "November Twilight". Julie London recorded the song written by Paul Francis Webster for her album 'Calendar Girl'. The song, a smooth yet smokey song that is sexy and flirty, but it never goes too far. Here is the wonderful Julie London singing "November Twilight".
As a teenager in Springfield, Illinois, June Christy started singing with several local bands. After graduating high school, she made the move to New York City to pursue a career in music, and soon auditioned to sing with the Stan Kenton Band, after Anita O'Day had left. This collaboration was a successful one, with several big hits in the mid-1940s. As she became known for her smooth Jazz styling, Christy embarked on a solo career that led to more success, and appearances on television. I really like her performance of "Winter's Got Spring Up It's Sleeve", written by Connie Pearce and Arnold Miller. Her 1960 recording seemed like it was a perfect song for the post. So here is June Christy singing "Winter's Got Spring Up It's Sleeve".
As winter seems to have moved into the areas that experience it, at least on this hemisphere, I thought a great was to end tonight is with another song featuring that season. And I can't think of a lovelier was than with the always amazing Miss Peggy Lee, along side Art Lund and the Benny Goodman Orchestra, on "Winter Weather". The song, written by Ted Shapiro, was meant to be a Christmas song, but for some reason, it never caught on to be a classic. However, it is a fantastic song, and perfect for the colder weather. So please enjoy the 1941 recording of Miss Peggy Lee and Art Lund with the Benny Good Orchestra on "Winter Weather".
Have a great weekend!