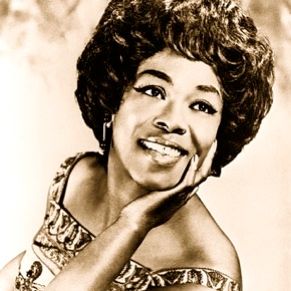 Clockwise: Brenda Lee, Sarah Vaughan, Doris Day, and Ella Fitzgerald.
As I enjoyed listening to Eva Cassidy's "Autumn Leaves" while writing this morning's post, I decided to take a look at other songs written by the great Johnny Mercer, an amazing lyricist. His catalog of songs are so expansive, I am constantly finding songs that just make me melt a little. As impressive as that list might be, the list of singers who have added his music to their repertoire is downright amazing. So I am more than pleased to have picked out a couple of songs performed by some brilliantly talented ladies. First up, I have picked "Summer Wind", written in 1965 with Henry Mayer. I decided to go with this sweet version of Brenda Lee, recorded for her 1966 album, 'Coming On Strong'. Lee's voice starts off so soft and easy, but we soon hear the power and depth of the voice on this great song. This is Brenda Lee singing "Summerwind".
I remain enchanted by the voice and style of the great Sarah Vaughan. The depth and breadth of her vocals never fail to amaze me, whether it is a studio album, or a live recording. Here Sarah is taking on "Dream (When You're Feeling Blue)", with words and music by Johnny Mercer. The song was written in 1943, and was instantly covered by some of the greats. I just love Sarah's live version of it, and I was lucky enough to find a version on YouTube. This is Sarah Vaughan singing "Dream (When You're Feeling Blue)", recorded for her live album, 'Live at Mister Kelly's', in 1957.
Whenever I hear the delicate phrasing and voice of Miss Doris Day, it instantly brings me back to my youth, watching her films on television with costar Rock Hudson, who was so gorgeous and fun, I would see their movies as often as I could. And I also remember hearing her music playing on the family stereo, especially during the Christmas season. Day was featured on so many of the collections in my Mother's holiday collection, it doesn't seem like the season without her. Day, She was such and iconic movie star, it is easy to forget she began her career as a big band singer, most notably with Les Brown & his Band of Renown. She also had a great solo career, churning out albums and hits for Columbia Records. For her 1956 album 'Day By Day', Doris recorded "I Remember You", a lush and romantic song with lyrics by Mercer and music by Victor Schertzinger. Please enjoy as Doris Day sings "I Remember You".
And, finally, it seems tough to offer any tribute to a great songwriter without including one song by the astounding Ella Fitzgerald. Her vocals was just a joy to listen to, no matter what or who she is singing. In 1947, Lionel Hampton and Sonny Burke wrote an instrumental named "Midnight Sun". The song quickly became a Jazz classic, being played by the best bands out there. As the story goes, Johnny Mercer heard the song playing as he was driving home from the movie studios, and he instantly began mentally writing lyrics for the music, based on the setting sun over the Pacific Ocean. This was in 1954, seven years after Hampton & Burke wrote the music. It took almost no time for the vocalists to line up to sing the song. That list included Ella, who recorded the song for her 1957 album, 'Like Someone in Love'. This is Ella Fitzgerald singing "Midnight Sun".
Have a great weekend!