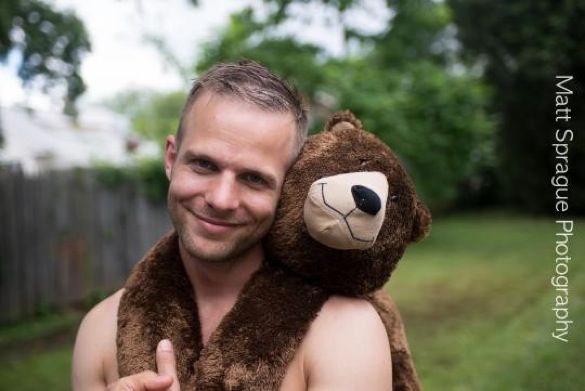 Singer/songwriter and blog favorite Tom Goss is getting ready to go back in the studio to record his next album, and is offering his fans an opportunity to pre-order the album, and get all kinds of perks! "I'm excited to announce that in one month I'll be holed away in the studio," he announced, "making the best record I've ever made." Part of this announcement comes with the news of eight different pre-order packages, offering the new album and more. It has been over a year and a half since his last release, the beautiful 'Lost Songs and Underdogs'. That album included the beautiful song Tom wrote for his wedding to Michael. Listen as he sings "I Do".
"One of the things I love about how music is currently delivered, is the ability to get something seriously cool and personal from the artist" Goss explained. Tom, always an artist who stays in touch with his fans, asked what they might like in addition to new music. "Last month, I asked you what you wanted, and now I'm giving it to you!" So the options range from autographed albums and pictures, guitar picks, to t-shirts, additional music, a personalized 30 second song perfect for your voice mail message to time in the studio, or three days on the road with Tom! I am not sure how long these options will be available, so make sure you check them out soon. But before we go there, I will remind you about Tom's most recent single, the delicious "Bears", with a video like few I've ever seen before, and only Tom can deliver.
I will admit I've been a fan of Tom's music since I first saw his open for Eric Him at the World Cafe in Philly in 2007, collecting and loving every album since. His music is wonderfully positive, so life affirming I can't help but love it. There is a joy to it, and it is a feeling Tom shares through his music every time you hear him. You can pre-order the new album at Tom's
official online store
. To learn more about Tom, visit his
official website
. Check out his touring schedule, for you won't want to miss him if he is playing in your area. You can also follow him on
Twitter
, or like him on
Facebook
.