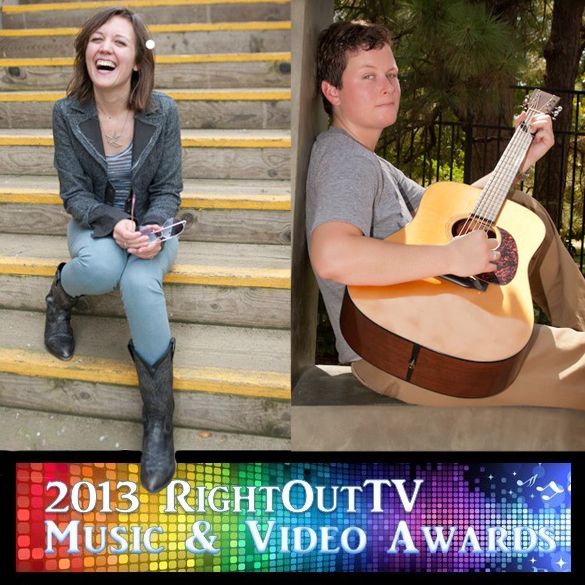 I am pleased to showcase the recent winners of the 2013 RightOutTV Music & Video Awards, pointing a spotlight on a few of the many talented members of the LGBT community making music. This year, awards were given in 18 different categories, with 17 different acts receiving them. The awards are given by RightOutTV, a website founded by Marlee Walchuck and Tully Callender. The website promotes Gay, Lesbian, Bisexual, and Transgender artists, allowing a platform for their voices to be heard, and a place for those wanting to support them to visit on a regular basis. "If you watch the awards show you'll see that we don't just promote and award these artists because they're gay. These are high-level, multi-talented, professionals with star quality," says Marlee Walchuk, co-producer of the awards. "Even though most of these artists are not being heard on mainstream radio yet, they deserve every success enjoyed by their straight counterparts."
I continue my celebration of the winners with the award for Best Folk Song, "Unstoppable Force" by Kat Devlin. The single, a beautiful and classic Folk tale, is lovely and lilting, just a joy to listen to. Kat's voice has hints of the great Judy Collins, and flourishes of the beautiful Sarah McLachlan, yet her sound is still very much her own. I lope you love listening to "Unstoppable Force".
If the winner of the next category looks a bit familiar, you might remember her from Season 2 of 'The Voice', a member of Team Cee Lo who losts in the Battle Rounds to eventual runner-up Juliet Simms. Sarah is still making music, and great music at that. This year, she took home the trophy for Best Country/Jazz/Blues or Adult Contemporary Song for "Who Gives A Damn". This amazing song about self respect and self-love is just the song we need to hear in a time when bullying seems to be in the headlines every day.