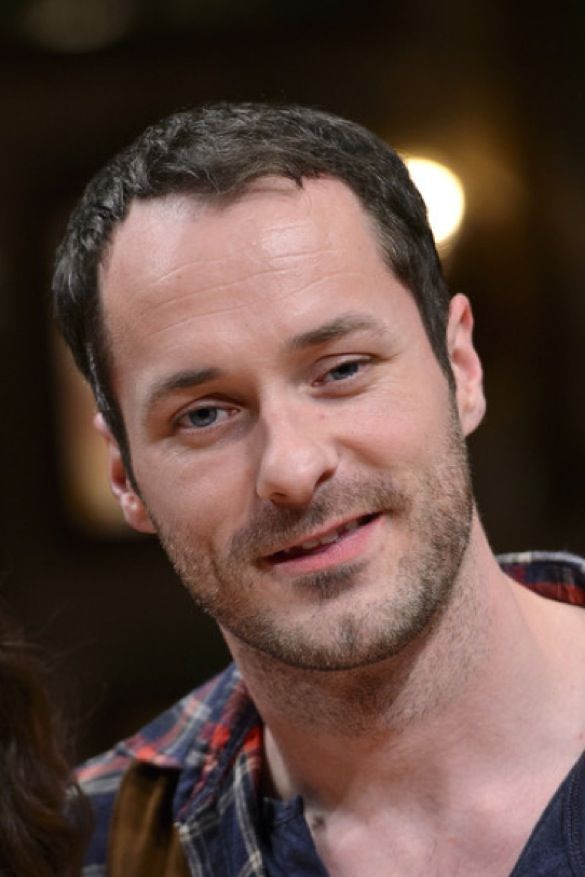 At the end of August, Declan Bennett released a new album, and I have been trying to review it for a while now, but it just seems like there have been so many new releases, I have been playing catch up for much of the year. The album is a kind of re-imagining of album 'Record:BreakUp', the 2011 release I just loved. Declan, who has been busy appearing on both Broadway, in Green Day's 'American Idiot', and on London's West End, in the British production of 'Once'. He received great reviews on both productions, but the shows monopolized his time, making it hard to play the new music. This album is a return to his roots, so to speak, as he takes the music down the the intimate acoustic level, much like catching Declan playing a show at a club near you. I must admit, the songs are sensational, and I love the chance to hear them with a fresh sound.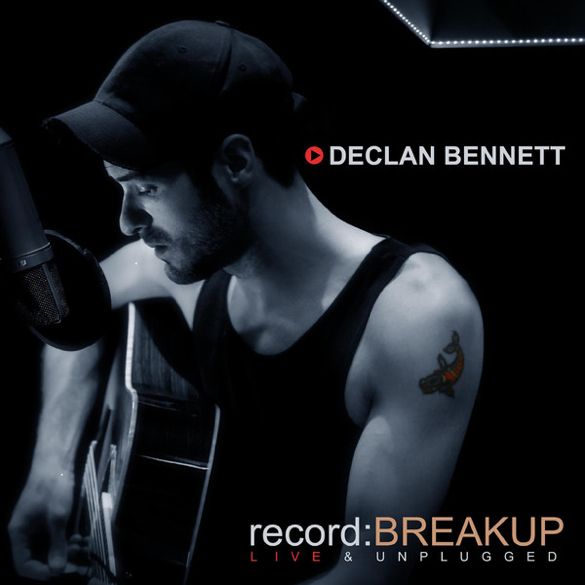 The track listings remain the same on the album, but the treatment sets it apart. You hear that right away, as is begins with Declan talking about the decision to record the acoustic versions, and then a soft and lovely acoustic guitar. While I think Declan writes amazing songs that come from the heart, the simple arrangements make them evem more accessible, more intimate. There is a gorgeous ease to "Not Allowed", where a man defines his boundaries. I immediately regret I have not had the chance to witness him performing live. With a soft count, Declan starts "Kidnapped", a song that manages a simplistic feel while also utilizing some tricky phrasing to accomplish it. There is such a reality conveyed in this song, like I am watching a video of someone trying to break into Declan's life. It reminds me I can listen to Declan anytime, and be drawn into his world. I have a particular affinity for "Parachute", a song I have loved from the first minute I heard it. There is a beauty to the song, as well as a joy found in any discussion of new love. This is such a celebration of the journey we've all taken, I get goosebumps every time I hear it. That leads us to the fourth track on the album, "The Longer I Leave It". We are lucky enough to have a video of Declan playing the song live, just for this album. Enjoy as Bennett sings "The Longer I Leave It".
Watching that video renews my desire to see this handsome man performing live. The textures in his vocals never fail to enrich the song, and thrill me. This leads him right into "Taxidermy", which is not really as scary as it sounds. But the imagery is intense, sounding more like Prose than Pop. When he talks about being "too busy puking up excuses", I know we've all been there at some point. That leads us to another favorite of mine, "Cinema". There is a wonderful percussive beginning, which always captures my attention. This is a clip of Declan from a recent show, with an acoustic performance of "Cinema".
Declan begins "Straight In Your Face" with a wry giggle, declaring there is no subtext in his songs. This is another beautiful song, the acoustic version making it that much more obvious. There is a real longing in this song, a search more something more. It is followed by "Everything More", a song that paints a picture of being 20-something in the city, negotiating the ways of life and love. Well, at least to my recollection, and I will leave it at that. While the title "Bang" sounds a little simple, the song never goes there. Once again, Declan paints an amazing emotion picture, the colors and strokes of love, like Cezanne with a guitar. There is a stark simplicity with "Easy", but by no means can the song be defined that way. There is a wonderful depth, like the lyrics were coming from the bottom of his heart. "Freer" was featured in a music video to the original release. The song speaks with an amazing truth, defining a relationship that struggles. This is Declan singing "Freer" at a recent show.
"Freer" soars in a way few songs can. I am continually amazed by it, like it is the first time hearing it even two years later. That leads us to the final track, and what a glorious song it is. I used "Love Wins" for a post when my home state, Delaware, made marriage equality law. There is a joy and beauty in the song, making it irresistible. But then again, I could describe the entire album that way, for I fall in love with Declan and his music every time I hear it. He lifts you up, and holds you close when he brings you back down. But in the end, you are left in his care, knowing it is love that will save the day. To learn more about Declan Bennett, visit his
official website
. You can also 'like' him on
Facebook
, and 'follow' him on
Twitter
. You can purchase 'Record:Breakup Live and Unplugged' from
iTunes
,
Amazon
, and
BandCamp
.