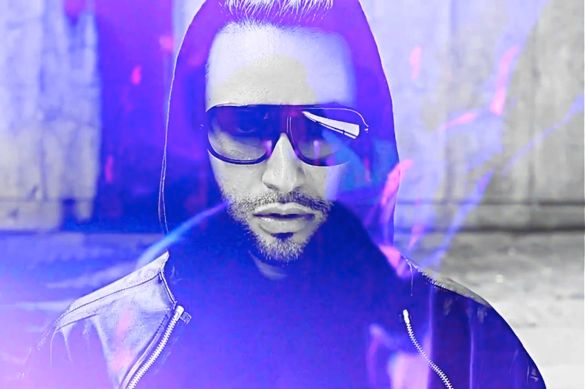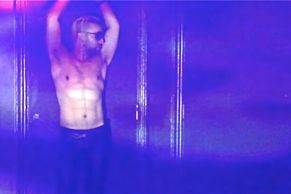 SIRPAUL has released a new music video for his single "Every Single Moment", off his new release 'Seventh Star'. The video was directed by Stavros Agapiou ST.AG., a London-based visual artist. The video was shot in London, and perfectly captures the urgency, the pulsating desire to be with the one you love. I love that SIRPAUL gives you a little, well, a whole lotta sexy with his love. Whether he is giving us great face, showing off his spectacular body, or dancing with himself in the mirror, SIRPAUL moved through the streets and clubs of London like a man on a mission. And while I watched and listened to him singing, I admit I was wishing that just maybe, he was singing to me.
While I might have been hoping SIRPAUL was looking for me set him free, I really did appreciate at the end, when it was SIRPAUL's husband, Paul Salvatore Peterson, be the man who has the cherry on SIRPAUL's ice cream sundae, and just the right kiss. "Every Single Moment" can be found on 'Seventh Star', which is available for purchase from
iTunes
and
Amazon
. To learn more about SIRPAUL, visit his
official website
. You can also find him in the social medias, 'like' him on
Facebook
, and 'follow' him on
Twitter
. Fore more about ST.AG., aka Stavros Agapiou, check him on on
Tumblr
and
Twitter
.