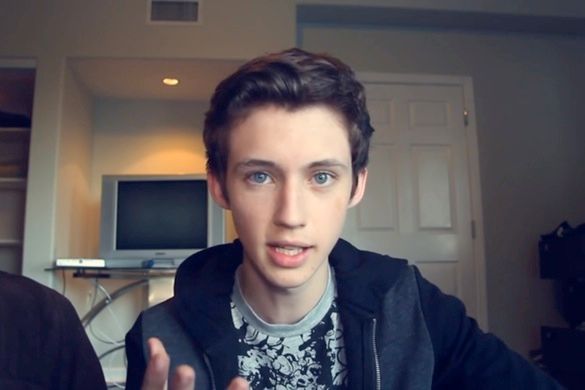 Thanks to a post by Kyle Leach, who had the wonderful blog
Out Left
, I got to see this truly amazing video from an incredible 18-year-old young man. Troye Sivan might be best known for his portrayal of Young James in the film 'X-Men Origins: Wolverine'. He also played the role of John 'Spud' Milton the 2010 film 'Spud', as well as the 2013 sequel, 'Spud 2: The Madness Continues'. The young actor, who also has a popular YouTube channel where he often posts videos about himself, took the opportunity to come out to his YouTube followers and fans. In the video, Troye shows such wonderful insight, and a beautiful honesty that truly made me totally engaged in his video.
Troye has such a charm, and seems to be such a smart thinking young man, I can't help but have faith in the future. I wish him all the luck in the world, but don't think he'll need it. He is a young man who has a strong core, worth celebrating. Beneath the video, he also offers links to
The Trevor Project
,
TrevorSpace
,
Human Rights Campaign
,
Minus18
, and
GLAAD
, all organization offering up a resource to LGBT Youth. Welcome to the family, Troye!