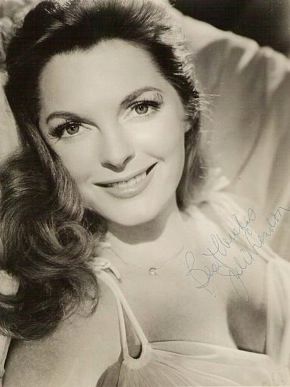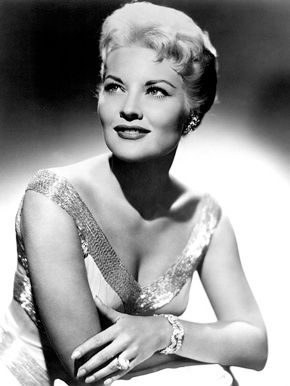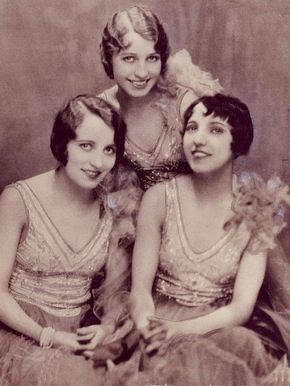 Clockwise: Ruth Etting; Julie London; The Boswell Sisters; and Patti Page.
I was inspired by the recent blue moon, a rarity to be sure. The moniker 'blue moon' has nothing really to do with the color, for all the term means is there was a second full moon in a calendar month. But that is a rare thing, and hence the title of this post, "once in a blue moon". So I thought the songs tonight would be inspired by the moon, and, more literally, have "moon" in their title. The first of the evening will be sung by the lovely Miss Ruth Etting, who came to stardom in the 1920s in vaudeville, which lead to a recording career. She also met and married mobster Moe Snyder in 1922, who also managed her career. Their tempestuous relationship ended with a divorce in 1937. The following year, Etting fell in love with her piano play, Merl Alderman, who was shot by Snyder. Alderman survived, and later that year married Etting. Snyder was convicted of attempted murder, but was released after serving one year. However, the scandal of the trial and the salacious details of her love life effectively killed her career. Her life was the basis for the fictionalized 1955 film, 'Love Me or Leave Me', which starred Doris Day as Etting, James Cagney as Snyder, and Cameron Mitchell as Alderman. Etting and Alderman were happy together until he passed in 1966. She had a lovely voice, and I love her recording of "Shine On Harvest Moon", a song credited to the married vaudeville team Nora Bayes and Jack Norworth, who debuted the song in 'The Ziegfeld Follies' of 1908. Etting recorded the song in 1931.
Singer and actress Julie London has been a favorite of mine since I was a kid, and heard my mother playing her records on the hi-fi stereo. Still to this day, I listen to her and she brings me back to those days. I was also a fan of the actress playing Dixie on the 1970s show 'Emergency!', and it was some time before I realized singer and the actress were one and the same. And while not quite the high drams of Ettings life, 'Emergency!' featured Julie and second husband, Jazz pianist Bobby Troupe, and was produced by Julie's first husband, Jack Webb. For Julie, I chose her 1955 recording of "No Moon At All", a wonderful song written by Redd Evans/Dave Mann.
Patti Page was the top-selling female artist of the 1950s, selling over 100 million records! Page recorded Pop music, but incorporated Jazz and Country influences in the music, setting her apart from many of her fellow artists of the time. She is perhaps best known for her recording of "Tennessee Waltz", a Country song she made her own. The song was her second #1 hit, and was the biggest selling single of her career. She recorded and released that song in 1950. For tonight, I chose her wonderful single "Allegheny Moon", the recording released in 1956. The song was written by Al Hoffman and Dick Manning, and Patti's version went to #2 on the Billboard Hot 100. This is a wonderful clip of Page singing "Allegheny Moon".
A trio of sisters made big waves on the music scene in the 1930s, and while you might think I am speaking of the Andrews Sisters, they were not the only family group to be making great music. Martha, Connee, and Helvetia "Vet" Boswell were better known as The Boswell Sisters, known for their tight harmonies and great tone. In fact, the Andrews Sister were inspired by the Boswell Sisters. The have been inducted into both Vocal Group Hall of Fame and the Louisiana Hall of Fame. They recorded from 1925 to 1936, when the sisters decided to forgo music to pursue their own lives. Connee, who was confined to a wheelchair since an accident in her childhood, was the only sister to make music as a solo act. I picked their recording of a song written by Richard Rodgers and Lorenz Hart in 1934. It wasn't long before "Blue Moon" became a classic song, with people recording it for decades to come. The sisters recorded it in 1935. This is the Boswell Sisters singing "Blue Moon".
Have a great weekend!