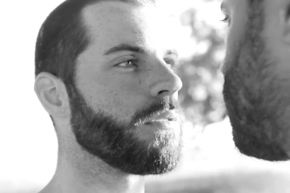 When I reviewed 'His Fire' by out Rocker Stephen Leonard, I couldn't have been more excited. When I tried writing about "Wanting It All", the first single off the album, I was so much in love with the song, I avoided stumbling and stammering by simply posting the audio track,thus saving myself from embarrassment. Leonard somehow managed to maintain an intimacy in the performance, yet still allow the song to soar in all the right ways. And, I have to say, Leonard is looking quite handsome in the video, beautifully directed by Jordan Lindley. But it is the vocals that are truly charged with an emotive connection, delivered with a strength and a sensuality that cannot be missed. See for yourself, with the wonderful new music video for Leonard's "Wanting It All".
You can purchase "Wanting It All (Radio Edit)" on
iTunes
and
Amazon
. You can also find Stephen's album 'His Fire' on
iTunes
,
Amazon
, and
CD Baby
. I have to admit, once I had heard "His Fire", I found myself back online to purchase Stephen's 2010 album, 'With A Pen'. After listening to that, it was obvious to me that if I were to meet him anytime soon, I would embarrass myself. Thankfully, thus far, I have managed to avoid that. For more about Stephen Leonard, visit his
official website
. You can also 'like' him on
Facebook
, and 'follow' him on
Twitter
.