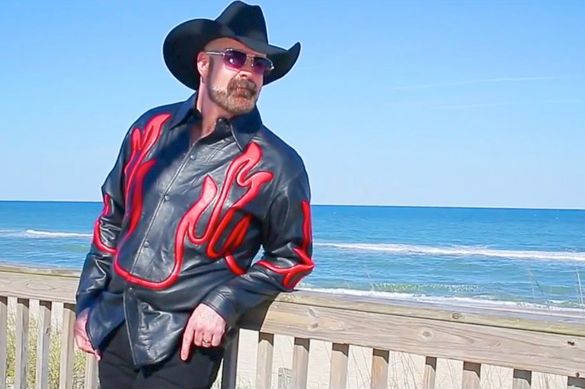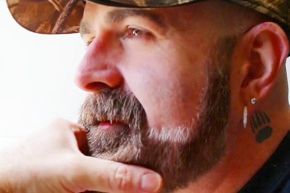 Drake Jensen has just released his latest music video, set to the rollicking tune off his latest album, 'Outlaw'. "Fast Enough For Me" was written by Jensen, along with Tia McGraff and Tommy Parham, and is filled with all kinds of joy. The uptempo song shows off a sassier side to Drake's voice, which handles it with ease. But the music video also leaves no room to argue Drake is far from running away from being an out and proud artist, as well as one with a fantastic sense of humor. And sexy. One can't forget the sexy... But anyway, here is the music video for "Fast Enough For Me" by Drake Jensen, off his latest release.
Whether it makes things even sexier or sweeter, the kiss at the end with between Drake and his husband/manager, Sean Michael Morin. I think I will go with the former, as Drake and Sean are a handsome couple. 'Outlaw' is available on
iTunes
and
Amazon
. I have the album, and just love it. Even now, almost five months after it was released, 'Outlaw' still warms my heart. For more information about Drake, visit his
official website
. You can also 'like' Drake on
Facebook
, or 'follow' him on
Twitter
.