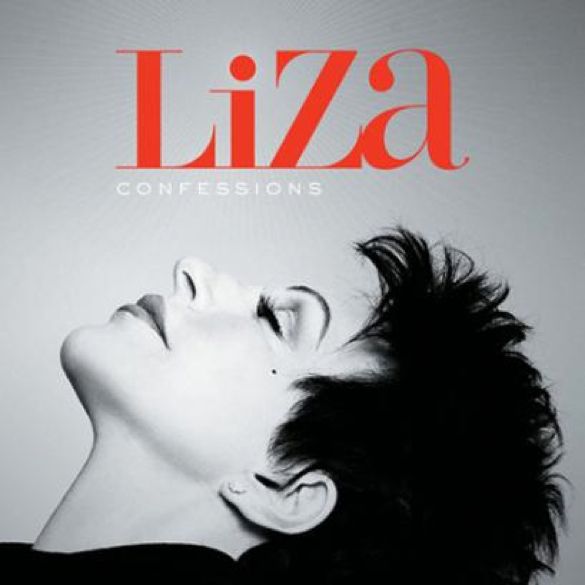 Liza Minnelli once said that when she was working on the 2010 release 'Confessions', she wanted the sound and feel to be like when you and your very talented friends were at a dinner party, and after a great meal start to congregate around the piano, with a drink in hand, singing songs everyone knew by heart. And that thought pretty much lines up with my thoughts on the Saturday night posts. So at the age of 64, Liza released 'Confessions', her first studio album in 15 years. The arrangements were simple and warm, much of the album focused on Liza's remarkable voice, and the piano stylings of her great friend, Billy Stritch. The result is perhaps the most intimate album Liza has ever released, with no sweeping arrangements or show-stopping numbers the daughter of Judy Garland had become known for. Instead, there were fourteen charming performances that prove the old gal has "it"! In this first clip, Liza sings a medley of two songs on the album. First is the veritable title song from the album, "Confession". The song was written by Howard Dietz & Arthur Schwartz for the Broadway musical 'The Band Wagon'. That is followed by "You Fascinate Me So" written in the late 1950s by Cy Coleman & Carolyn Leigh.
Next up, we have "If I Had You", a song written by James Campbell, Reginald Connelly and Ted Shapiro in 1928. The song quickly became a Jazz standard, and was sung by so many. On the album, it is a delicate song, sung with a sweetness by Minnelli, accompanied only by Stritch on the piano.
Next up, we are listening to "Close Your Eyes", a song written in 1933 by Bernice Petkere. This is just so damn charming, and Liza has a light and flirty feel to her performance. Once again, it is a simple and clean arrangement, with a nice Jazzy air. I'd love to be in the club while Liza was singing this. Oh, hell, who am I kidding? I'd love to be in that club not matter what song she is singing...
Our final song of the evening is "I Must Have That Man", written by Dorothy Fields & Jimmy McHugh for the Broadway musical 'Blackbirds of 1928'. The musical also included the iconic songs "I Can't Give You Anything But Love", and both songs were introduced by star Adelaide Hall. This song is perfect for Minnelli, a bluesy look at love.
I have to admit, I love this album. It is just filled to the brim with wonderful music being treated just the way it should be. And I think it is her best in a very long time, reminding me of some of my favorites, her early work. I hope you enjoyed this, as much as I did putting it together. You can purchase 'Confessions' on
iTunes
and
Amazon
.