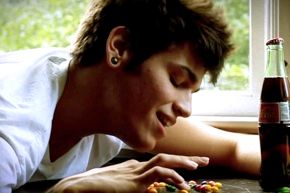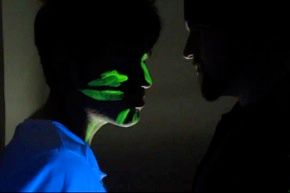 On the heels of his winning the 2012 John Lennon Songwriting Award, out singer/songwriter Daniel Robinson released 'Guesswork', a wonderful new EP that shows off his skills. Robinson was produced by Mark Zubek, a team that proved quite successful. The first single, "Not Your Boy", proved to be quite successful with DJs, many eagerly offering up their own remixes of the song. It was only a matter of time before another great song was released. "Sugar" hits us with a strong music video, showcasing the battle between light and dark in all our lives. Daniel's ElectroPop reminds me of the wonderful bands like Depeche Mode and Yazoo, both of whom could visit the entire spectrum of their experience, from dark to light. There is a wonderful texture to the mood of the song, with an intimate edge that feels palpable. The song is like a piece of dark chocolate, offering the sweet as well as a little bitter to make for a nice balance with your taste buds. Enough of me already, please watch and enjoy Daniel's music video for "Sugar".
There is no medicine involved, just a spoonful of musical goodness. "Sugar" can be found on Daniel's 2013 EP, 'Guesswork'. You can purchase 'Guesswork' from
iTunes
,
Amazon
and
Bandcamp
. To learn more about Daniel Robinson, visit his
official website
. You can also 'like' him on
Facebook
, and 'follow' him on
Twitter
.