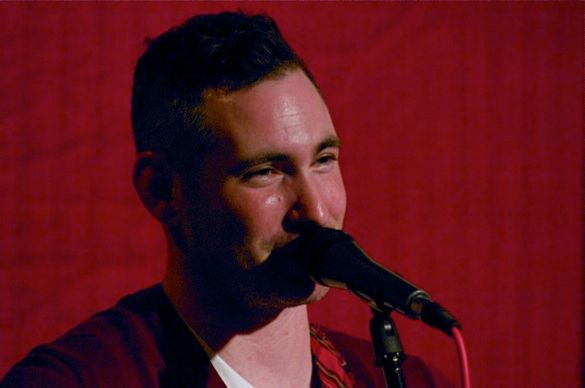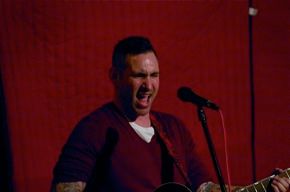 On the heels of releasing a beautiful new album, singer/songwriter Eric Himan is going back on the road to showcase some of the great new material on 'Gracefully'. Honestly, I try to catch Eric whenever he plays near me, for it is always something special. The man has such great talent, it makes me happy. The last time through, I saw Eric play a show in Washington, DC, at The Dunes, a show he played with Tom Goss. It was wonderful, and the pictures and videos in this post were from that show. The first video is Eric singing "Running", a single he had released last year. It is a wonderful song, as you can hear.
A talented multi-instrumentalist, Eric plays his acoustic guitar, his electric guitar, and the piano at his live shows. And, of course, he sings while playing, with that amazing voice. In the following clip, he sings "Symmetry", a song featured on 'Gracefully', his 2013 release. The album, dedicated to his late grandmother, blends the Folk, Rock and Soul that are the basis for his music. Enjoy this lovely acoustic version of "Symmetry".
One of the many things Eric does so well is to pick a couple of songs to cover, allowing the audience to enjoy and sing along, as well as getting a little peak into the man himself, as he explains the influence the song and/or artist has had on his career. And he generally sings the hell out of the song, as he does on "Walking On Broken Glass", a song written and performed by the great Annie Lennox. Feel free to sing along!
As you can see and hear, a live show by Eric Himan is a wonderful journey captained by a strong artist. Eric has a great rapport with the audience, and shares little stories and experiences from his own life, like the issues, both pro and con, of being an out and proud artist, or what it is like recording at Henson Recording Studios, or what it is like to run into other artists on the road, like Justin Bieber. And when he smiles and laughs, you can't help but join in.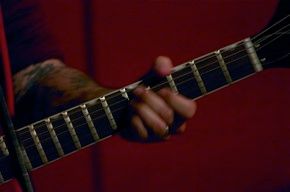 To learn more about Eric Himan, visit his
official website
, where you can order his music, as well as checking out his tour schedule. I have posted his schedule in a widget below, but if you don't see a date or place near you, you might want to check his official website to be sure. To keep up-to-date on all things Eric, you can also 'follow' him on
Twitter
, or 'like' him on
Facebook
.