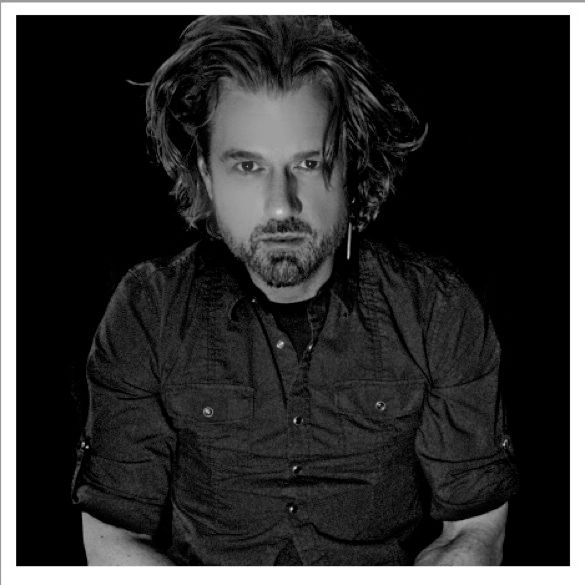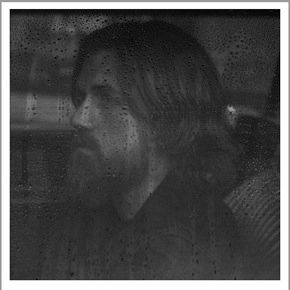 I first discovered the music of Corey Tut through another musician I greatly respect, David Raleigh. When I get a recommendation from another musician, I really pay attention. While I was expecting to hear something good, I wasn't expecting what I heard. Corey plays rock, and plays it hard. Perhaps I should have realized it when I saw his pictures, the edge you see is also the edge you hear when you hit play. As I listened, I heard the influences of rock bands like Nirvana, Pearl Jam, and Soundgarden, as well as psychedelic hints of Led Zeppelin and The Who. Vocally, Corey is right on the mark, and could stand toe to toe with anyone. Like some of the great Rock vocalists I love, he brings more than a rocker growl, with shades of the Blues, and a bit of R&B heard in his voice. I couldn't wait to buy 'Chasing Down the Bedlam' and give it a listen.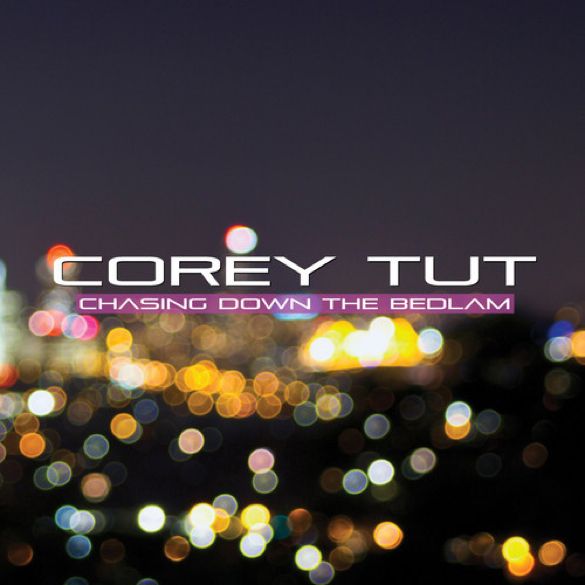 'Chasing Down the Bedlam' is a 10-song collection that was released at the end of July. All the songs were written by Tut, The album begins with a quiet start on "Something Good", with Corey singing along with an electric guitar, simple and sweet. Soon drums are added, on the way to full instrumentation. There is a density here that calls to mind the grunge bands of the 1990s, and as the sound grows, so does Tut's vocals. It builds to a hypnotic end I just love. "These Are The Days" starts off with a tad abstract, but the sounds soon coalesce into a hard-driven song that reminds me of the Power-Pop from when the hair bands ruled the airwaves.
Now there is a song I could turn on my radio to hear! Next up, "Already Gone" takes the spotlight, giving me a bit of Beatles/U2 realness, with a wonderful depth to the music. "Shine a Light" gives me a little Athens, Georgia, combined with a bit of New Jersey Turnpike, to weave a beautifully textured musical journey. His songwriting intricately together the threads of Pop and Rock to make something truly special. "Waste My Time" starts off with a little fuzzy guitar, and supercharges from there. I swear I hear a young Robert Plant on the vocals, with Soundgarden playing in support. There is a wonderful techno-feel to the song that rings so damn true. There is something classic in the Western feel for "Tired of You", bringing the Blues into play. Crank up the volume and listen for yourself.
See, that song has a wonderfully arid, heat-waves-coming-off-the-road feel, doesn't it? Tut picks up the tempo with "Matter of Time", once again showing a skillful hand at blending, with the bold Rock and clean Pop coming together with a bit of a Sgt. Pepper break built in. I do love the way Tut weaves Psychedelia throughout this musical tapestry. From the first notes of "Pretty Little Liar", I felt the Punk unleashed on the song, the attitude strong. There is an abrupt change with "Whole", as the hazy cloud descends on me, taking me on a very special trip. Is love that hypnotic? Next up, there is a military feel to the drum corp at the beginning of "Chasing Down the Bedlam/Can You Feel the Love?", and you can hear the rest hear.
The album explores universal themes of love and life, and the journey we all take on this earth-bound road. There are some fine lines we all cross, between love and hate, and between sane and insane. How we color between those lines along the way adds much to our travels. The music on this album explores that journey, as well as taking a stylistic exploration. Corey skillfully combines musical styles and influences to make a sound that has a new and fresh sheen. I was lucky enough to asks Corey about the album, and learned he wrote all the songs, laid down all the vocals, and played all the instruments, except when he had friends Charlie Nieland and guitar Goddess Alicia Godsberg add more flavor to a couple of the tracks. He produced it all himself, recorded in his home studio. I can't say enough about this album, save that every time I have listened to this album, I find at least three places I decide I should ask Corey Tut to marry me. Yeah, it is that good. Damn, now I gotta figure out a way to see this man play live. For more about Corey Tut, you can visit his
official website
. You can also 'follow' him on
Twitter
, and 'like' him on
Facebook
. You can purchase 'Chasing Down the Bedlam' on
iTunes
,
Amazon
,
CD Baby
, and
Bandcamp
.