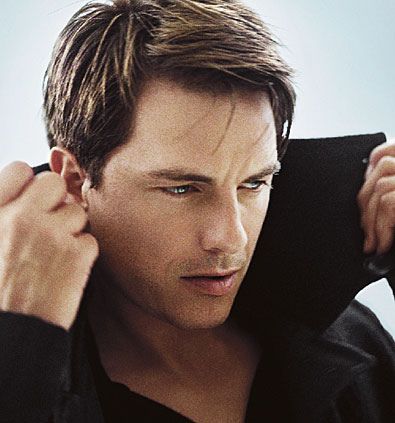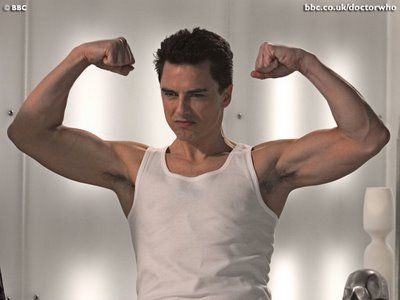 He can sing, he can act, and he looks damn good in and out of his clothes, so what could be better waking up on a lazy Sunday morning to the lush sound of Barrowman singing to you? I agree, that sounds about as good as it gets. Check out John singing
Anything Goes
on the set of Torchwood, and tell me it doesn't give you ideas...
John also had an album out called
John Barrowman Swings Cole Porter
, and it is a total delight. Barrowman has the voice, the charm, and the sense of humor to deliver the songs exactly as needed. Check out
You'd Be So Nice To Come Home To
.
He also does a magnificent job with
After You, Who?
, keeping it swinging and filled with charm.
So, wouldn't you love to be waking up to Barrowman singing to you today? His partner, Scott, is a very lucky man.