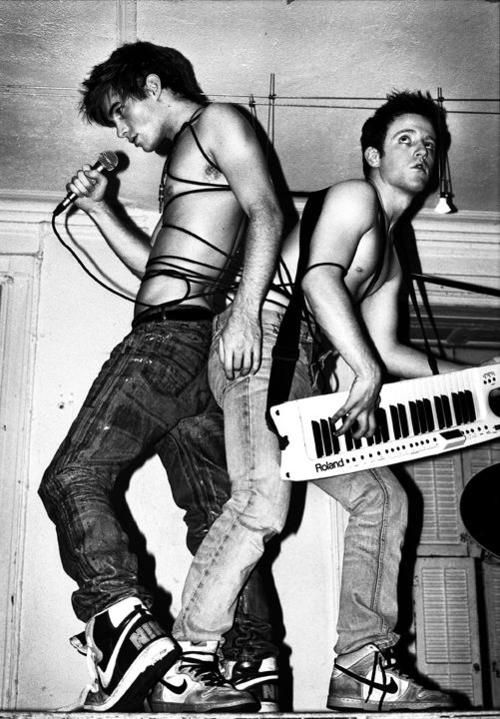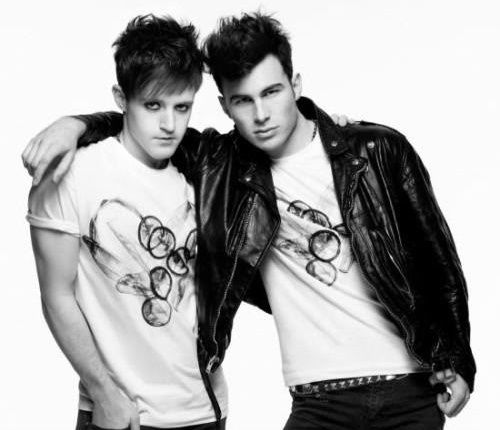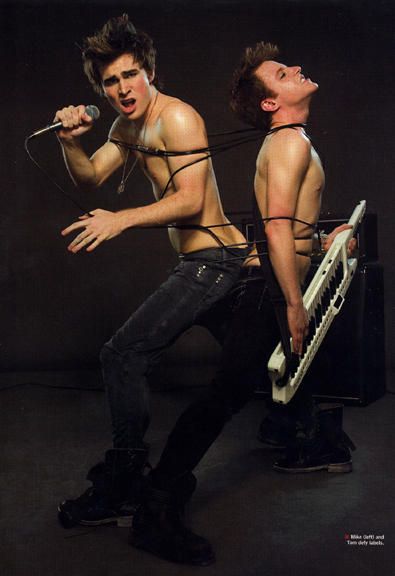 Top & Bottom: Left, Mike Furey; Right, Tom Napack. Middle: Left, Tom & Right, Mike.
Dangerous Muse is made up by the impossibly fit & beautiful Mike Furey and Tom Napack. The New York-based duo met while attending school at Fordham University, and have been making all kinds of wonderful music since. Included in that music was their most recent song,
I Want It All
, with a video that might require a warning, it is so hot to look at! So when you watch it, I would advise you turn the volume up and click on full screen, cause you will want to see it all!
If you go to their website
here
, and enter your email to join their mailing list, they will send you a link to download the latest song,
Fame Kills
. The song is from the long-awaited album,
Take Control
. The new song is already in rotation on my iPod!