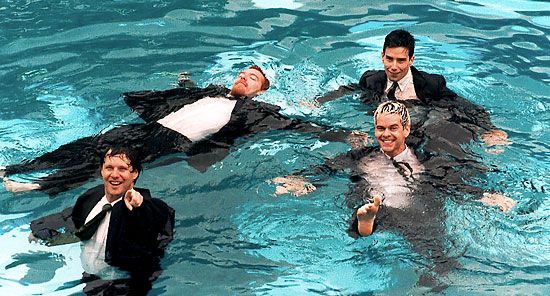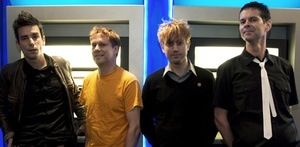 Well, I just love the Pansy Division, and have been a fan for a very long time. When it seemed that gay men had two choices in making music - Dance music [or Pop with Dance mixes] or Cabaret music - yet they took their own path, and helped pave the way for Queercore music, and made a statement that a bunch of gay men could rock! I loved them. They offered an alternative I didn't really know existed. They were loud, proud, and in your face, never stepping back from their sexuality. Take, for example, the track
Bad Boyfriend
, which is available on
The Essential Pansy Division
.
From that same album, you can catch the delightful song
Groovy Underwear
. I love it.
And, of course, there is the driving force and concern of every young man, the mysterious condition of being
Horny In The Morning
.
Here is a clip from a live show, when the boys sing
I'm Gonna Be A Slut
.
For more about the Pansy Division, you really need to check out their official website
here
.